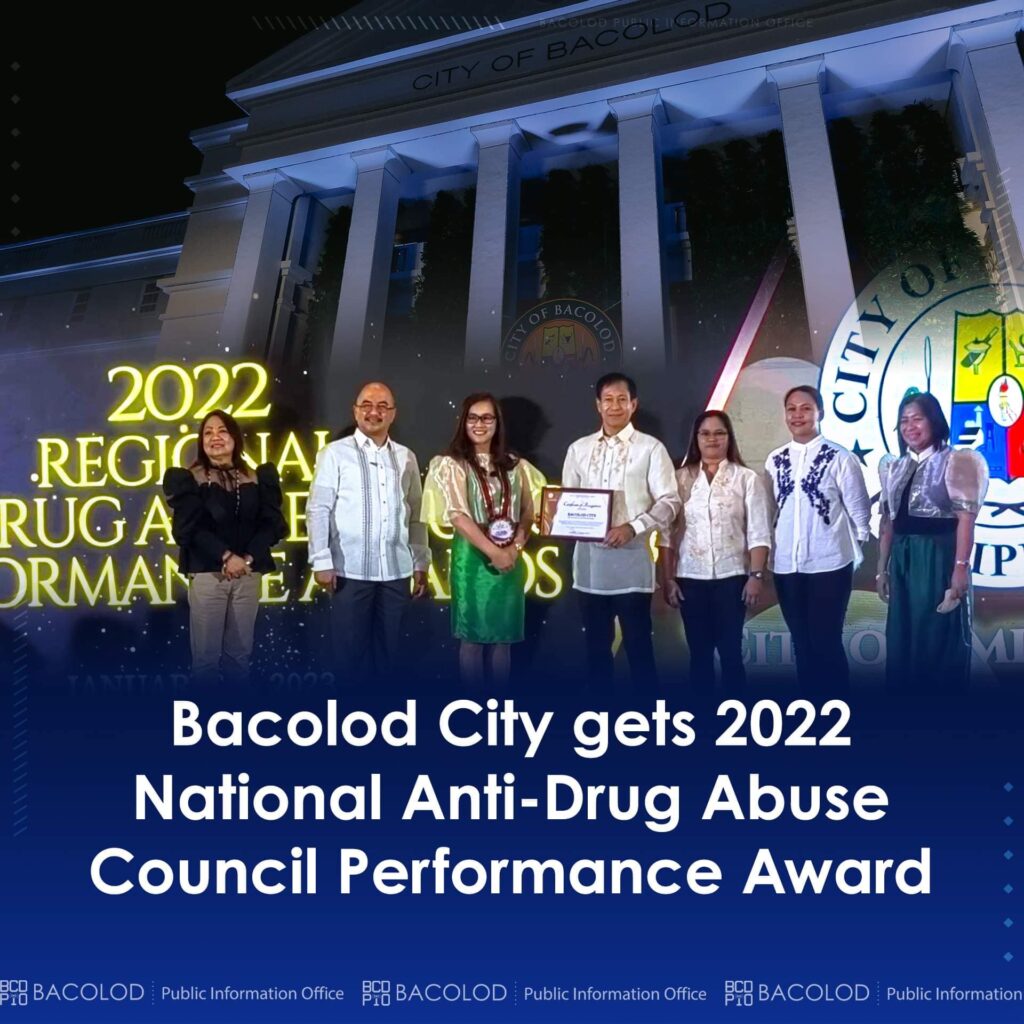 Bacolod City Government, the only Highly Urbanized City (HUC) awarded for garnering the high functionality rating on the 2021 ADAC Performance Audit during the 2022 National Anti-Drug Abuse Council (ADAC) Performance Award.
Based on the awarding criteria Bacolod LGU garnered a total of 85 functionality points wherein the criteria for assessment is based on BADAC Functionality (percentage of total barangays with highly functional barangays), sustainability of drug-cleared or drug-free status, and reduction of drug addiction.
ADAC performance audit aims to assess the functionality and effectiveness of local ADAC's based on existing issuance and policies; determine ADAC initiated and endorsed innovations and best practices at all levels; create an evaluation and assessment platform and recognize effective and performing ADAC's.
Local Government Units have a vital role in safeguarding the citizenry from the harmful effects of dangerous drugs by giving priority to preventive or educational programs, and the rehabilitation or treatment of drug dependents.
(Source: Bacolod City Public Information Office)