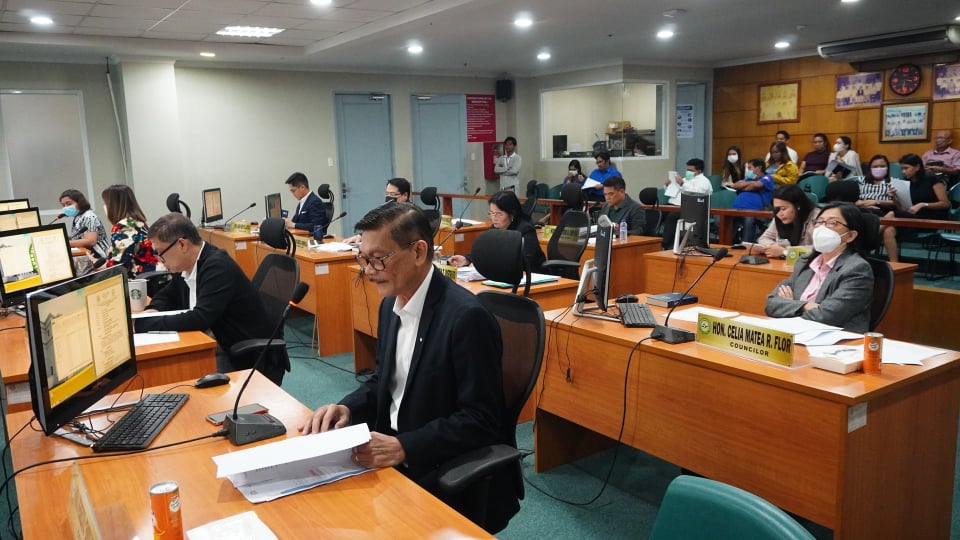 Sangguniang Panlungsod Council passed on second reading the proposed ordinance Paleng-QR Ph Program in Bacolod City during its 31st Session, February 1, 2023.
Authored by Committee on Markets & Slaughterhouse, Councilor Celia Matea Flor, a proposed ordinance enjoining all business establishments and local transportation in the city of Bacolod to adopt Quick Response (QR) Digital Payments in line with Paleng-QR Ph.
This ordinance basically urges the market vendors and transport sectors to adopt the digital platform of payments through GCash, Paymaya and other approved mobile applications stated by the Bangko Sentral ng Pilipinas (BSP) on the released Joint Memorandum.
Proponent of the ordinance added that this ordinance will also support Mayor Albee Benitez's program of promoting the Smart City for Bacolod. Paleng-QR Ph Program is a national program that builds on the initiative of promoting financial inclusion and cashless transactions at public markets, community stores, and local transportation hubs around the country.
It aspires to build a digital ecosystem based on basic payment behaviors among Filipinos, raise the utility of transaction accounts, and aid in the promotion and adoption of these accounts.
Flor also stated to the council that during their committee hearing to the transport sectors and market vendors some of the tricycle drivers in Barangay Handumanan actually adopts the digital payment and so far most of them and even vendors use cashless transaction apps for their products and services.

On June 22, 2022, the DILG and BSP released a Joint Memorandum Circular (JMC) No. 1 Series of 2022 on the Paleng-QR, which established guidelines enjoining Local Government Units (LGUs) participation in the Paleng-QR Ph Program, in which during the 30th Regular Session the letter of BSP was tackled that requires Bacolod LGU to already launch the program tentatively in the middle of February.
The JMC provided the guidelines for the country-wide adoption and implementation of the said program by the LGUs to promote digital payments among market vendors, sari-sari store owners, tricycle drivers, consumers, and commuters.
QR payments will be available on all public markets, sari-sari store owners, Tricycle Operators and Drivers Associations (TODAs)/local transportations and other local merchants in Bacolod City are hereby directed to make QR Payments available to their customers, in line with the Paleng-QR Ph Program.
(Source: Bacolod City Public Information Office)