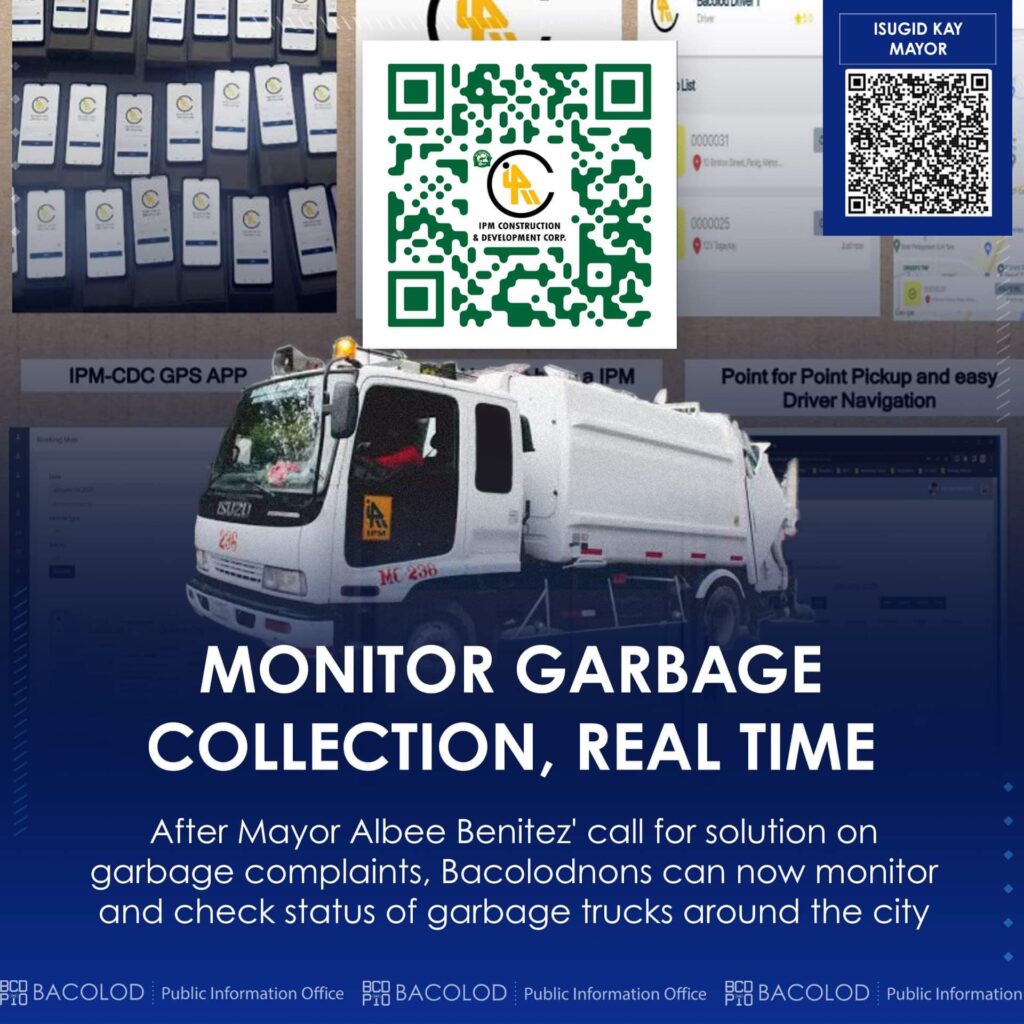 The citizens of Bacolod City can now access online and monitor garbage trucks on route collecting wastes after IPM-CDC commenced their test run on its GPS yesterday, February 2, on main roads of Bacolod City in response to Mayor Albee's urge for responsive waste collection.
IPM-CDC Director Jan Vincent Mercado expressed that the tracking system would bring "efficiency" to them and to stream effective surveillance on their employees.
Residents and the city government can see the vehicle unit, driver's name, contact number, and the actual date and time on GPS.

The tracking system has route-based performance and calendar-based trackings, and historical backtracking for IPM-CDC, Department of Public Services (DPS) and other concerned offices of the city to access and have a complete monitoring on garbage trucks.
Drivers and helpers will also have an IPM Driver App for notification and navigation. They will be on constant training to also capacitate them in the advancement.
You can now track garbage collection in this link https://qrco.de/ipmcdcbacolod or scan the QR code attached in this post.
Continue being vigilant and report any garbage issues at #IsugidKayMayorAlbee or scan the QR code attached in this post.
(Source: Bacolod City Public Information Office)