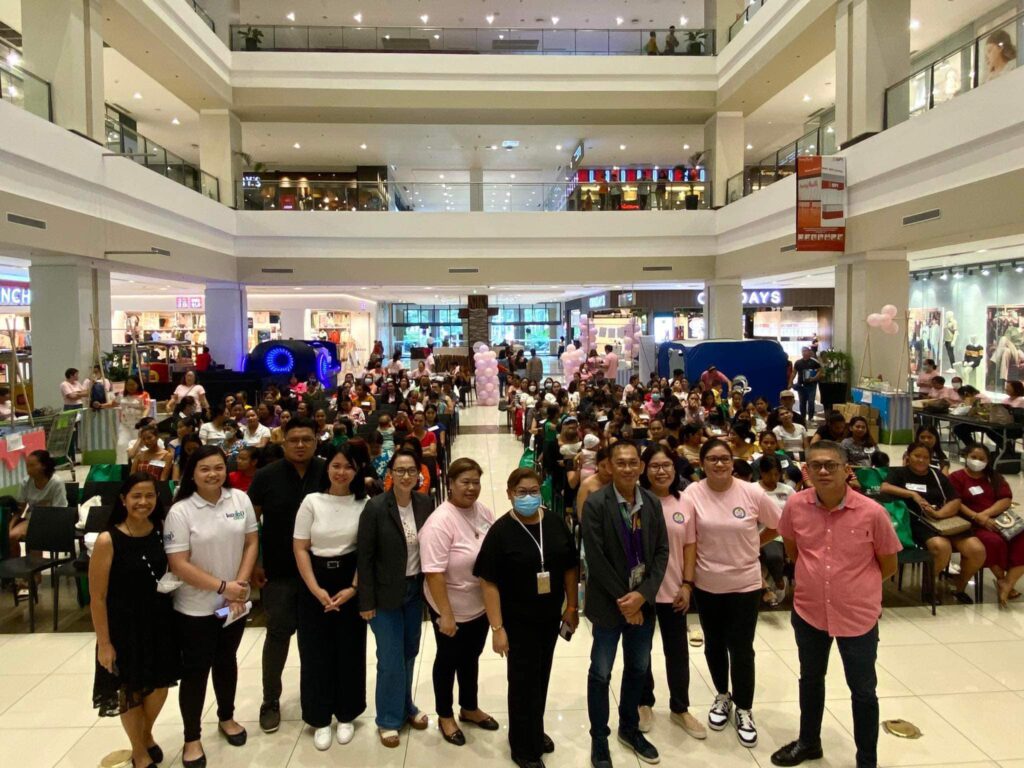 October 5, 2023- The City Population Office and City Government of Bacolod, in collaboration with the Philippine Business for Social Progress (PBSP), City Health Office (CHO), Urban Basic Services Division (UBSD), and the Philippine Obstetrical and Gynecological Society (POGS), organized the Young Mothers Congress held at Ayala Malls Lobby. The event brought together teen moms ranging from 12 to 24 years old from various barangays.
Ms. Gilda F. Lluisma, Acting Head of the City Population Office, delivered the opening message, followed by words of encouragement from Ms.
Dawn Castro from the Office of Councilor Flor and a message from Regional Director for Population Office, Director Harold Alfred Mashall. City Administrator Atty. Pacifico Maghari conveyed a message on behalf of Mayor Albee Benitez.
The event featured a counseling area for all the teen moms, aiming to provide them with crucial guidance on how to take care of themselves as young mothers.
The primary purpose of the Young Mothers Congress was not only to raise awareness about teenage pregnancy but also to provide assistance to those who have already become parents at a very young age, with a focus on preventing repeated pregnancies.
Additionally, PBSB actively participated in relation to their Safe Motherhood Caravan, collaborating with their longstanding member companies, Intellicare (Asalus Corporation). Aligned with their advocacy for Safe Motherhood, this project represents their organization's commitment to addressing Sustainable Development Goal (SDG) Number 3, focusing on good health and well-being.
In addition to the informative sessions, the event included a raffle where participants had the chance to win 5 kilograms of rice each. Moreover, all attendees received giveaways, including hygiene kits and medicines, from various partners of the said activity.
This initiative underscores the community's commitment to the well-being of its young mothers and the prevention of teenage pregnancies.
(Source: Bacolod City Public Information Office)