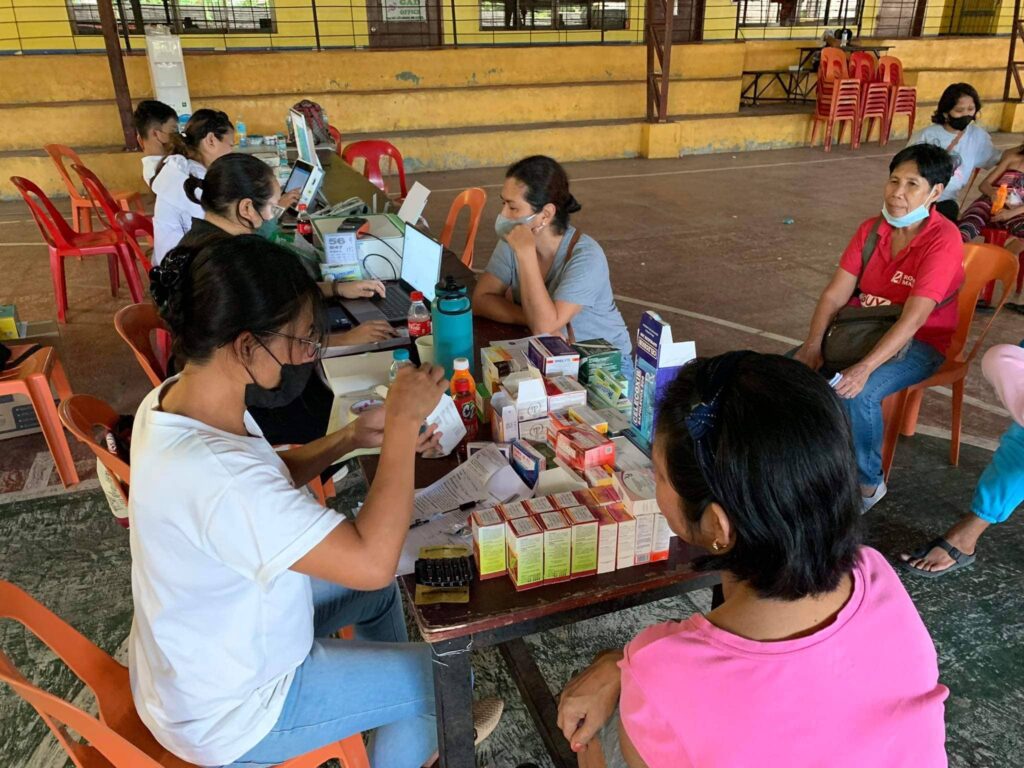 September 22, 2022 – The Bacolod Comprehensive Health Program (BacCHP) continues its medical assistance to Bacolodnons with its month-long community consulta to all 61 barangays.
Currently in its second week, this flagship program of Mayor Albee Benitez has catered an average of 41 residents in barangay Bata and other barangays such as Alangilan, Banago, Bata, Felisa, Handumanan, Mansilingan, Pahanocoy, Punta Taytay, Vista Alegre since Monday, 19 September, and ongoing at Bacolod City Government Center (BCGC).
Community consulta is under its preventive phase, first of three health care coverage of BacCHP (preventive, promotive, and curative).

The preventive phase aims to collectively understand the health status of barangays residents and promote effective health measures necessary from each barangay by their health stations and workers.
Community consulta includes checking of vital signs, urinalysis, oxygen saturation, blood testing (levels on sugar, uric acid, cholesterol, and hemoglobin), electrocardiogram (ECG), and giving out prescribed medicine after a free consultation with the doctor.
Health Insurance and Health Care Consultant Atty. Valerie Anne Hollero, emphasized that health care should not be selective and every one from all walks of life is rightful to avail the BacCHP.
Philhealth members are eligible beneficiaries for this program. Barangay Health workers have disseminated registration forms throughout their indigents, regardless they can seek their respective barangay hall for the said form.
(Source: Bacolod Public Information Office)