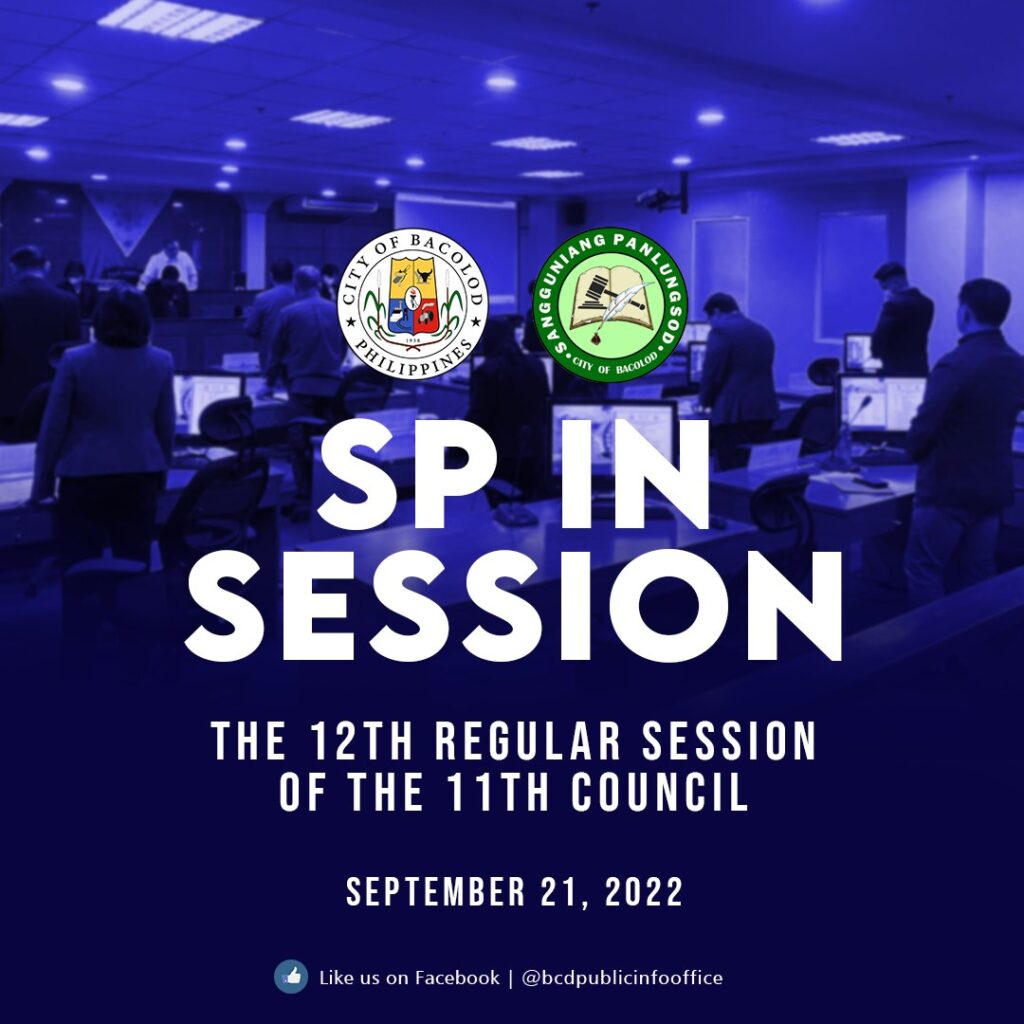 September 21, 2022 – The 11th Council of the Sangguniang Panlungsod conducts its 12th Regular Session, approving the proposed Memorandum of Agreements (MOA) granting financial aid for barangays participating in Masskara Festival Street Dance and Electric Masskara Dance Competitions.
Presided over by Hon. Jude "Thaddy" Sayson, the MOA intends to aid PHP 200,000 for the Masskara Festival Street Dance competition participants while PHP 150,000 for participating barangays who will join the Electric Masskara 2022.
Participating Barangays in Masskara Street Dance Festival are as follows; Barangay 7, 12, 14, 22, 26, 27, 31, 34, 35, 40, Singcang-Airport, Alijis, Granada, Alangilan, Estefania, Sum-ag, and Tangub.
Meanwhile, Barangays 1, 3, 4, 5, 6, 16, 17, 20, 23, 25, 29, 32, and 39 are the participants in the Electric Masskara 2022.
Also proposed resolutions requesting the city health office through the office of the city mayor to immediately act and conduct interventions on the reported incidence of cholera and severe diarrhea in several barangays in the city was hereby approved by the council.
Furthermore, a proposed ordinance was also approved granting cash incentives to examinees who excelled in either bar or board examination and were declared top notchers by either the Supreme Court of the Philippines or the Professional Regulatory Commission.
(Source: Bacolod Public Information Office)