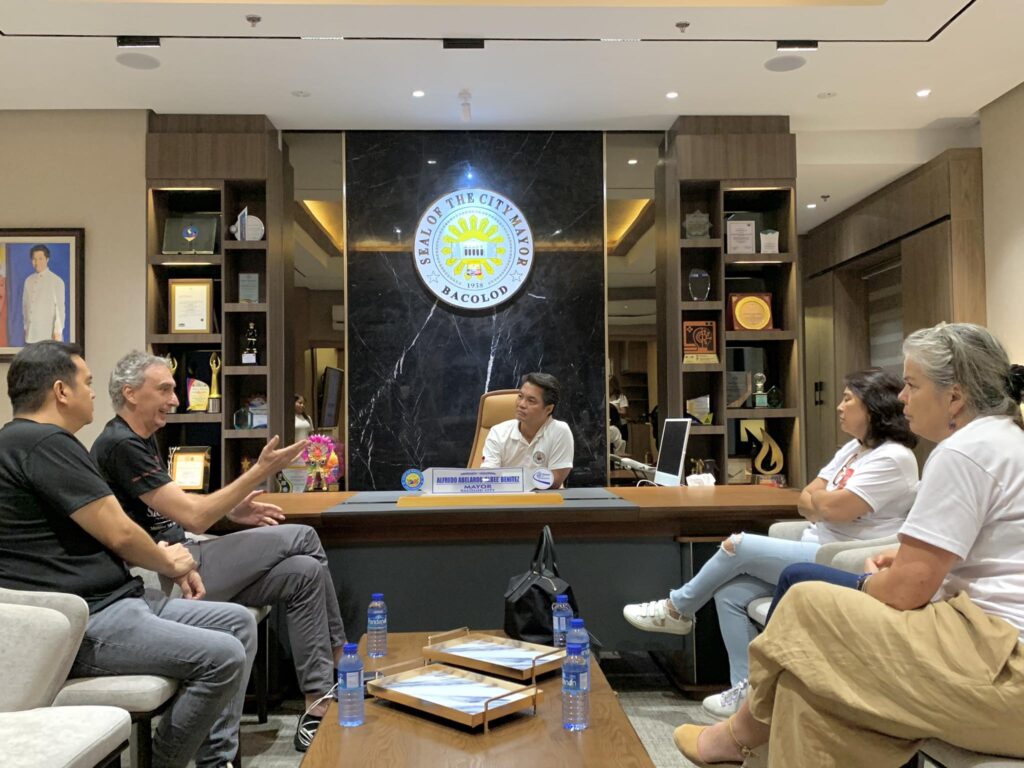 November 15, 2023- Slow Food International leaders, including Director General Mr. Paolo Di Croce; Southeast Asia and Pacific Regional Director Ms. Elena Aniere; Councilor for Southeast Asia Mr. Ramon Uy Jr. and President of Slow Food Community in Negros Island, Ms. Reena Gamboa, paid a courtesy visit to Mayor Albee Benitez at the City Mayor's Office.
The focal point of discussion was the opening of the 16th Negros Island Organic Farmers Festival and the First-ever Terra Madre Visayas that served as platforms to attract tourism and promote sustainable practices. It is an initiative showcasing the rich nexus of food and cultural biodiversity in Negros.
The leaders outlined ambitious plans for Slow Food International's future endeavors, emphasizing sustainability and equity in the global food system.
Mr. Di Croce, a renowned global leader, spearheads efforts for a sustainable and fair food system. Ms. Aniere is dedicated to empowering communities towards conscious food choices, while Ms. Gamboa stands as a formidable advocate for sustainable living and Mr. Uy contributes to shaping a more sustainable future for all.
Also Present in the meeting were Councilor Jason Villarosa, SP Committee Chair on Tourism and Bacolod Consultant for Tourism, Tin Mansinares.
(Source: Bacolod City Public Information Office)