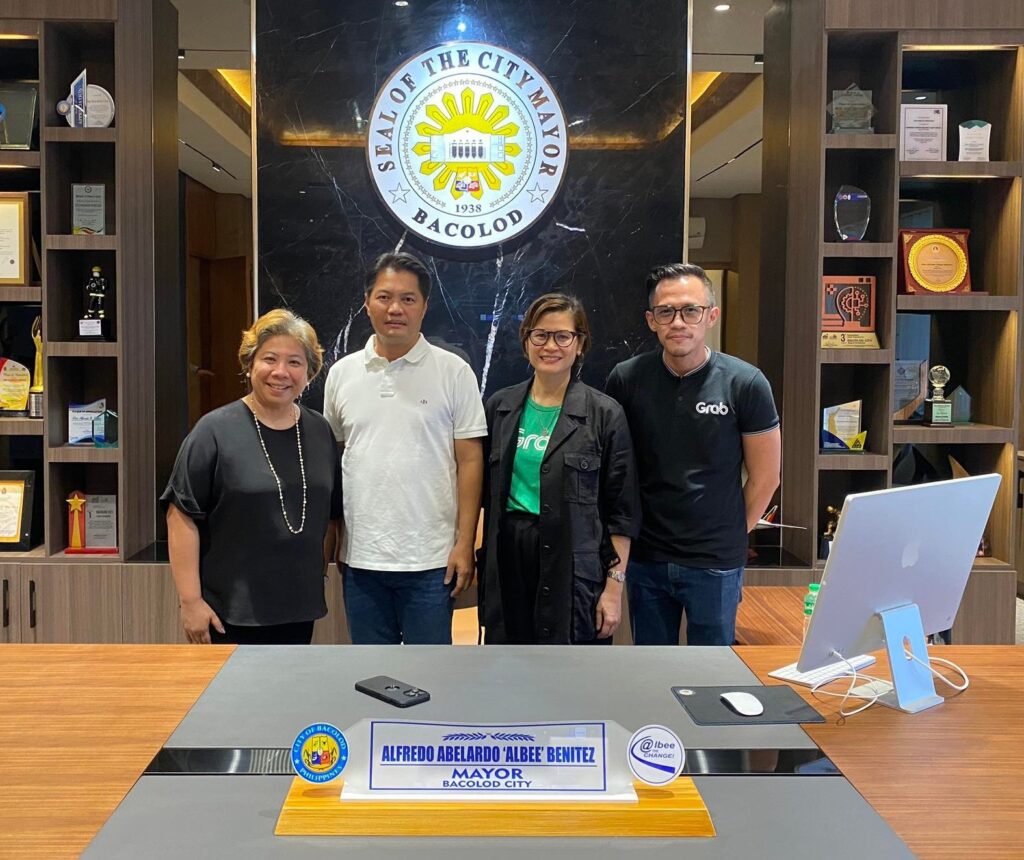 September 21, 2023 — In a notable step towards modernizing transportation services, Mayor Albee Benitez of Bacolod City and Grab Philippines have agreed for partnership. This collaboration was formalized through the signing of a Memorandum of Agreement (MOA) at the City Mayor's Office.
Present during the event were Engr. Loben Rafael Ceballos, Atty. Marty Go, and Grab's Country Public Affairs Ms. Booey Bonifacio, Region Manager Ms. Jo-Ann Yoshida, and Operations Head for VisMin Mr. Jay Lim.
The said partnership aims to leverage Grab's cutting-edge ride-hailing technology for the benefit of government-employed drivers in Bacolod City. By offering their proprietary platform, Grab intends to revolutionize the booking and management of these drivers, promising a host of advantages.
Key highlights of the proposal include introducing a user-friendly mobile application and web platform, directly connecting employees with government drivers. This innovative approach aims to streamline the booking process, reduce administrative hassles, and optimize the allocation of resources. Furthermore, the ultimate goal is to provide reliable and convenient transportation options for city employees on official duties.
In addition, the cars for this initiative will be equipped with a smartphone. This technological integration will further enhance the efficiency and accessibility of the service.
Grab's partnership with Bacolod City represents a significant stride towards a more streamlined and accessible government transportation system, while promising a more efficient and accessible service for its workforce.
(Source: Bacolod City Public Information Office)