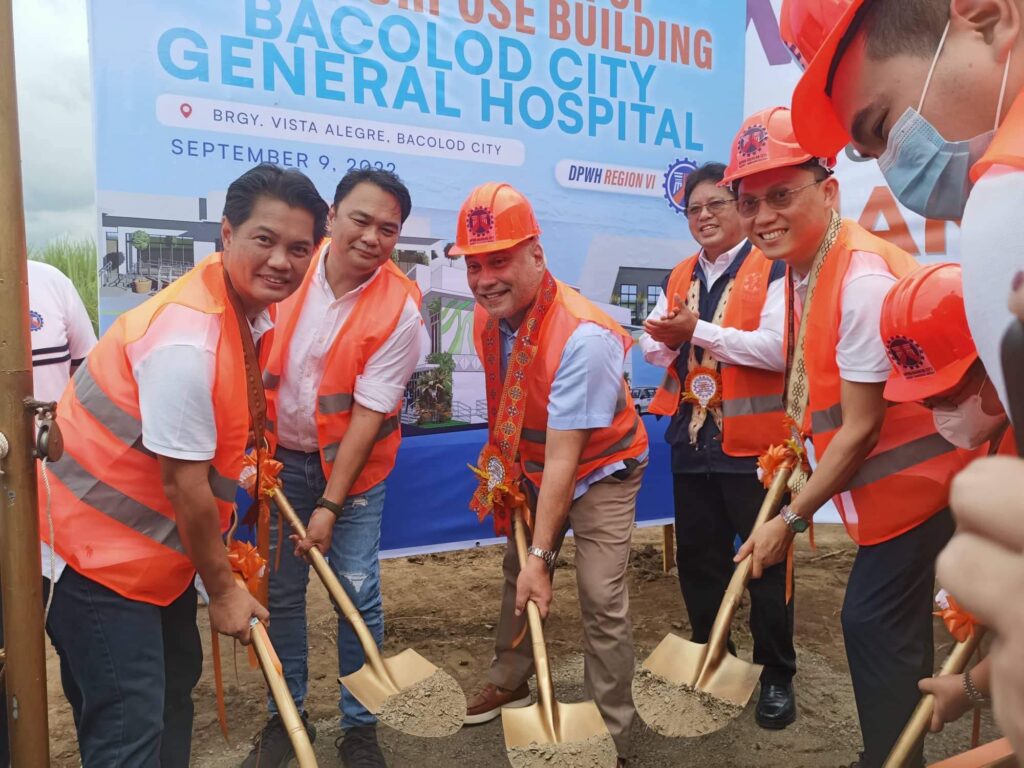 Groundbreaking of Bacolod City General Hospital conducted on Sunday, September 9, in Brgy. Vista Alegre in Bacolod city.
Senate President Juan Miguel "Migz" Zubiri was an invited guest of what was said to be groundbreaking. Gin buylugan man kanday Mayor Albee Benitez, Cong. Greg Gasataya, Engr. Nerie Bueno, Regional Director sang DPWH Region 6, Dr. Adriano Suba-an, Regional Director sang DOH Region 6, and members of the City Council.

The Gensoli family is a part of the groundbreaking that we donated the duta to build the said hospital.
More than 250 million budget has been allocated for this project.
Senator Zubiri promised in his message that he will provide additional 400 million incentive to complete the hospital.
Engr. went hambal Nerie Bueno is expected to complete Bacolod City General Hospital in 2023.
According to Gasataya, "We built Bacolod City General Hospital so that we can give more medical services to our residents, and also to have more bed capacity in our city and province." "
Mayor Albee Benitez thanked Hon. Migz Zubiri, Cong. Greg Gasataya, Gensoli family, City Health Office (CHO), DPWH, and DOH for their support and generosity for this project.

(Source: Bacolod Public Information Office)