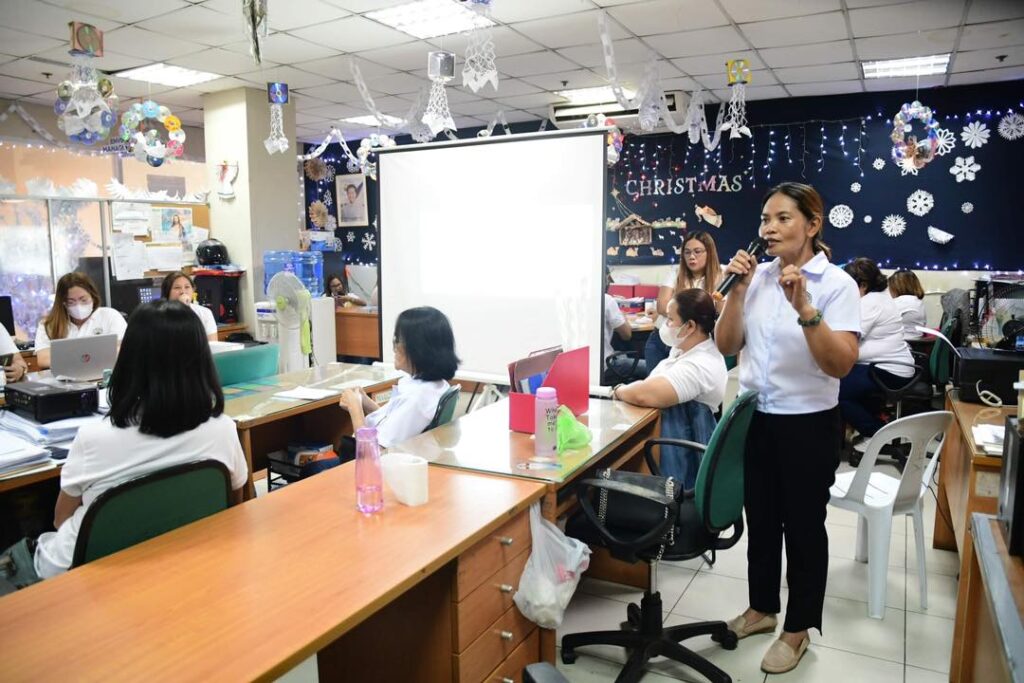 An orientation on Solid Waste Management (SWM) laws and ordinances was conducted yesterday to around 50 personnel of the city's Department of Public Services (DPS).
These personnel will be part of an Integrated Enforcement Team created by Mayor Albee Benitez through a Memorandum Order No. 54 signed last November 22, 2022.
The orientation focuses mainly on the provisions of Republic Act 9003 also known as the "Ecological Solid Waste Management Act of 2000" and other local laws and ordinances pertaining to the proper implementation of solid waste management disposal of the city.
DPS Officer-in-Charge Ms. Ma. Fe Trespuentes said the orientation aims to impart knowledge among its personnel who will be deputized to enforce the ordinances in the barangay and community level including business establishments particularly on the provisions of violations and its corresponding fines and penalties.
The city has several ordinances about illegal garbage disposal and solid waste management program that need to implement, Trespuentes said.
Information Education Campaign (IEC) team were tasked to discuss existing ordinances which highlights on Anti-Littering Ordinance (CO #531) and City Ordinance No. 596 or "An ordinance prohibiting the indiscriminate throwing and dumping of garbage, rubbish or any kind of waste in open public places and mandating all residential and commercial or business establishment to clean and maintain the cleanliness of their frontage and surroundings and providing penalties thereof, repealing City Ordinance No. 173 dated December 12, 1996 and City Ordinance No. 251 dated March 23, 2000."

The role of the enforcement team is to document the violations and inform the subject which provisions of the law or ordinance is violated, Trespuentes emphasized, as she adds that a composite team will be formed headed by City Legal Office (CLO) and the Bacolod City Police Office when apprehension is needed.
Deputized personnel will also be briefed by CLO with regards to the protocol of enforcement to avoid physical confrontations in the field.
Atty. Reuben Mikhail Sabig said, the CLO is currently reviewing the role of the enforcement unit as to the extent of their responsibilities based on the Memorandum Order issued by Mayor Albee. CLO is also preparing for the printing of Citation Tickets with the City Treasurer's Office (CTO).
Massive information dissemination to the public will also be conducted through different media outlets prior to its proper implementation by January next year.*(jelllanes)
(Source: Bacolod City Public Information Office)