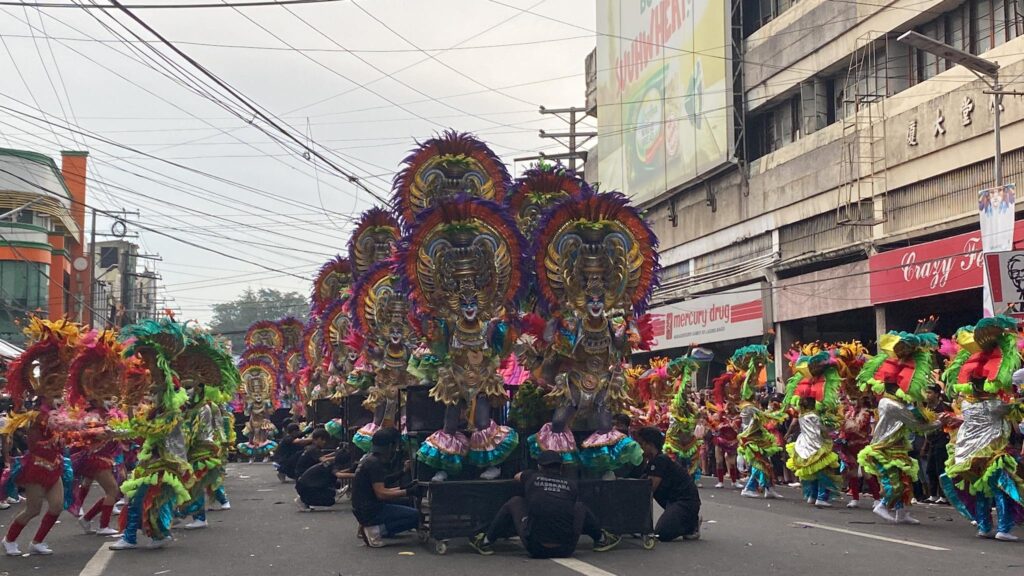 October 22, 2023- In a dazzling display of creativity and talent, Barangay Granada dominated the 44th Masskara Festival Street Dance & Arena Competition.
This year's festivities were filled with exceptional performances, and Granada emerged as the undeniable champion, taking home a whopping Php 1 million in prize money.
But their success didn't stop there. Granada swept several special awards, winning Php 25,000 each for Best in Mask, Headdress, and Costume, Best in Theme/Concept, and Best in Music. Notably, they walked away with a bonus of 75k worth of FoodPanda vouchers, making their victory even sweeter.
Other notable winners included Brgy. Sum-ag as the Best Intro Video.
Barangay Tangub, securing the 1st runner-up position and a prize of Php 500,000.
Barangay Sum-ag claimed the 2nd runner-up spot and a prize of Php 500,000,
along with 20k worth of Pocari products.
Pocari Sweat also awarded corporate prizes, with Barangay Handumanan receiving Php 20,000 worth of Pocari Sweat, Barangay Tangub receiving Php 30,000 worth of Pocari Sweat, and Barangay Granada receiving Php 50,000 worth of Pocari products.
Mayor Albee Benitez expressed his pride and gratitude for the exceptional talent showcased in this year's Masskara Festival, assuring non-winning barangays a Php 100,000 consolation prize.
"Sa mga nagtambong di sa siyudad sang Bacolod para maglantaw sang aton highlight sang streetdance competition, ini ginapabugal ta gid kay indi lang ni ya bantug sa bilog nga Pilipinas kundi sa bilog nga kalibutan." Mayor Albee Stated.
The event was graced by the presence of several distinguished guests, including Governor Eugenio "Bong" Lacson, Senator Ronald "Bato" De La Rosa, Congressman Greg Gasataya, Valladolid Mayor Bebot Miravalles, and Department of Tourism Region VI Regional Director Ms. Crisanta Marlene Rodriguez, Councilors Thaddy Sayson, Vladimir Gonzalez, Pao Sy, Cindy Roxas, Simple Distrito, Israel Salanga, Em Ang, Celia Flor, Al Espino, Rene Novero, Jason Villarosa, Kalaw Puentevella, and Lady Gless Pallen.
The 44th Masskara Festival was a testament to the enduring spirit of Bacolod and the surrounding communities, celebrating not only their artistic brilliance, but also their unity in the face of challenges.
Congratulations to all the participants for making this year's festival a truly memorable one.
(Source: Bacolod City Public Information Office)