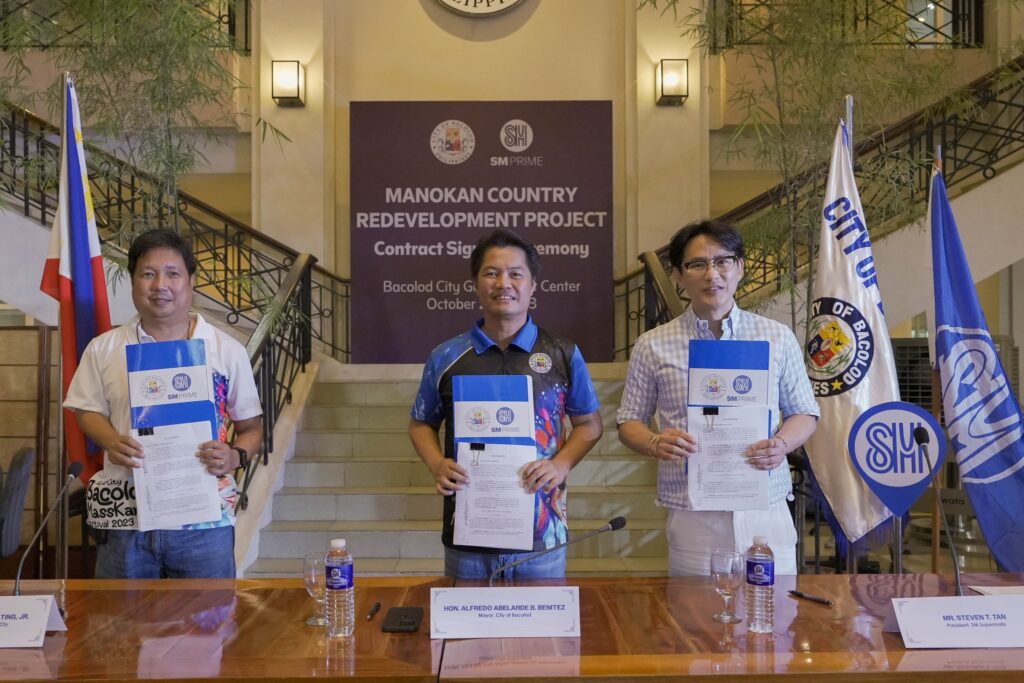 October 20, 2023–In a groundbreaking development for both the business and local communities in Bacolod City, SM Prime Holdings, Inc.,represented by Mr. Steven Tan, President of SM Supermalls, and the local government, led by Mayor Albee Benitez, signed a lease agreement that promises to reshape the city's urban landscape and provide an economic boost to the city. The agreement, which was inked in a historic ceremony attended by city officials and SM Prime Holdings executives, marks a significant step forward in the city's growth and development.
With the collaboration, Bacolodnons can look forward to a new and improved Manokan Country. This partnership ensures that the development aligns with Mayor Albee Benitez's vision of a Super Bacolod City.
"We treasure the relationship we have built with the community of Bacolod City and we remain committed to further enhancing their shopping and dining experience, particularly at their well-loved Manokan Country," Lim said.
This partnership signifies the potential for Bacolod to further evolve into a dynamic, super city, all while retaining its warm and welcoming "City of Smiles" identity. As construction on this exciting project soon commences, it is a momentous occasion for both the business and local communities and a step toward a brighter future for Bacolod City.
(Source: Bacolod City Public Information Office)