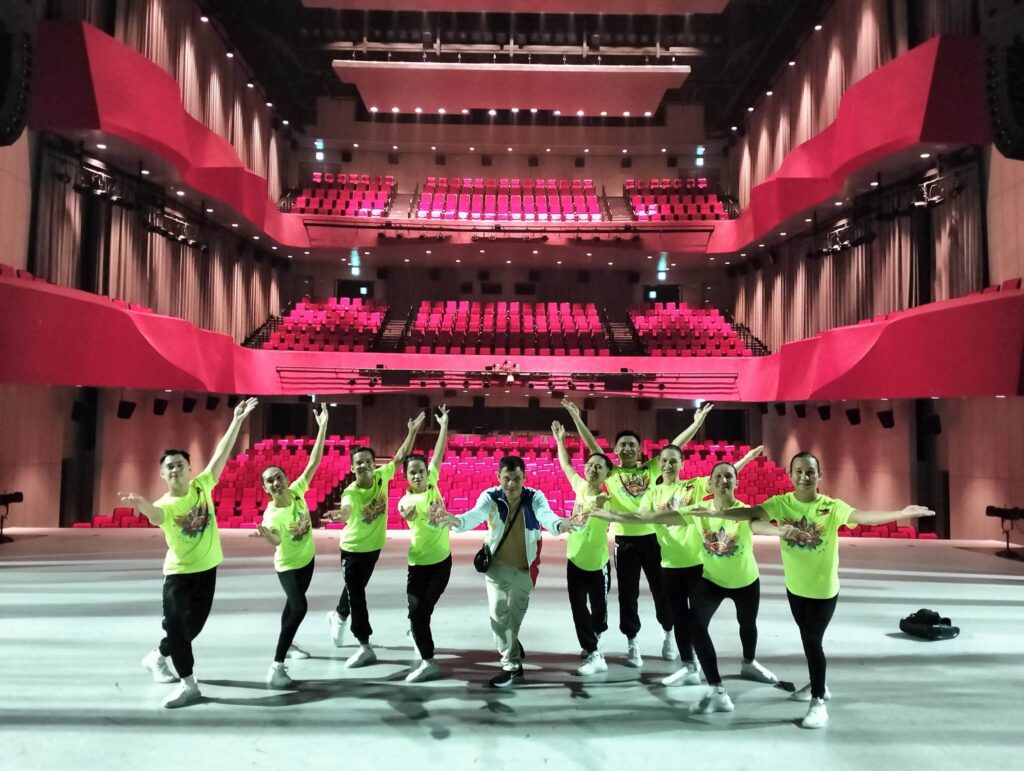 June 2, 2023– Barangay Sum-ag's MassKara Dancers are set to perform in Busan, Korea today for the Busan International Dance Festival 2023 at the Cinema Mountain Theater.
"The stage is impeccable, it's huge, the lighting and sounds are amazing and the festival is well organized with amiable staff," according to Segundo Jesus "Panoy" Cabalcar, Sum-ag Choreographer and head of Bacolod delegation to Busan, Korea.
Prior to their gala performance, the group also visited Sinjin elementary School for a dance workshop. "I taught them some basic steps of street dancing and explained what is the real essence of the MassKara Festival, the students were very participative, curious and eager to learn about our festival" Cabalcar added.
Dancers from Canada, Kazakhstan, Argentina, Taiwan and many others were also invited by the Korean government to perform at the BIDF 2023.
Barangay Sum-ag is the 2nd barangay representing the city outside the country together with Barangay Granada who is currently in New York with Mayor Albee Benitez for the Philippine Independence Day celebration of the Filipino Communities there.
(Source: Bacolod City Public Information Office)