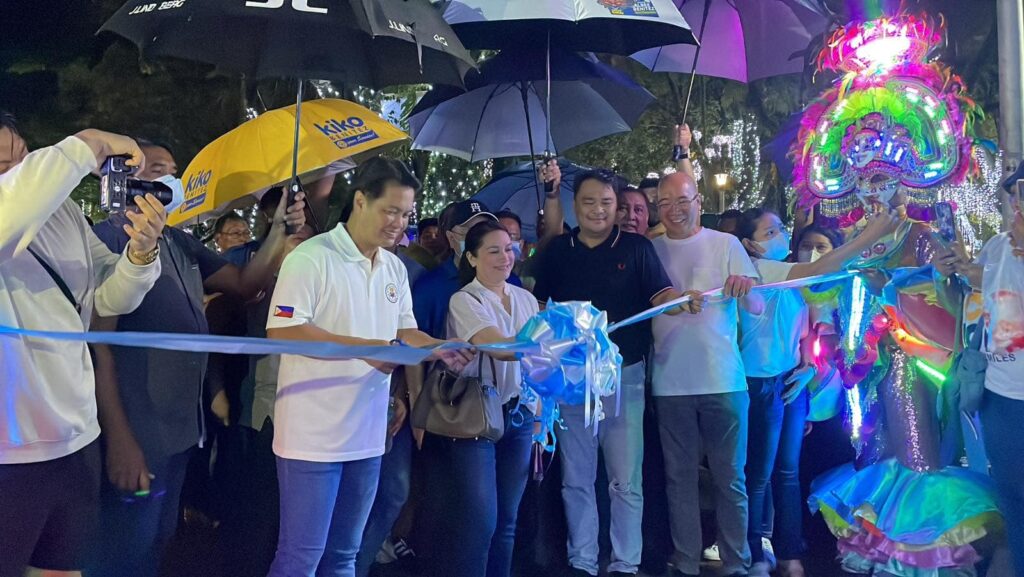 Bacolodnons shared a common smile yesterday, December 4, as they flocked to the Bacolod City Public Plaza during the Christmas Festival of Lights.
The excitement heightened as they witnessed the lights on ceremony and opening of Christmas Village at the Bacolod City public plaza that illuminated the entire Bacolod landmark.
Hundreds have watched the Arena Dance performances from students of STI West Negros University with Orange Erudites from the College of Engineering hailed as champion. Pink Viking composed of students from College of Hospitality and Tourism Management and Red Sentinels of College of Information and Communication Technology won first place and second place, respectively.
Mayor Albee Benitez officiated the lights on ceremony and the ribbon cutting of the Christmas Village. Along with him were Congressman Greg Gasataya, First Lady of Bacolod Nikki Benitez, Vice Mayor El Cid Familiaran, Councilor Thaddy Sayson, Councilor Al Espino, Councilor Jason Villarosa, Councilor Ising Salanga, Councilor Simple Distrito, Councilor Celia Flor and Councilor Pao Sy.
The Christmas lights display is open for the public to enjoy and make their holidays even merrier.
(Source; Bacolod City Public Information Office)