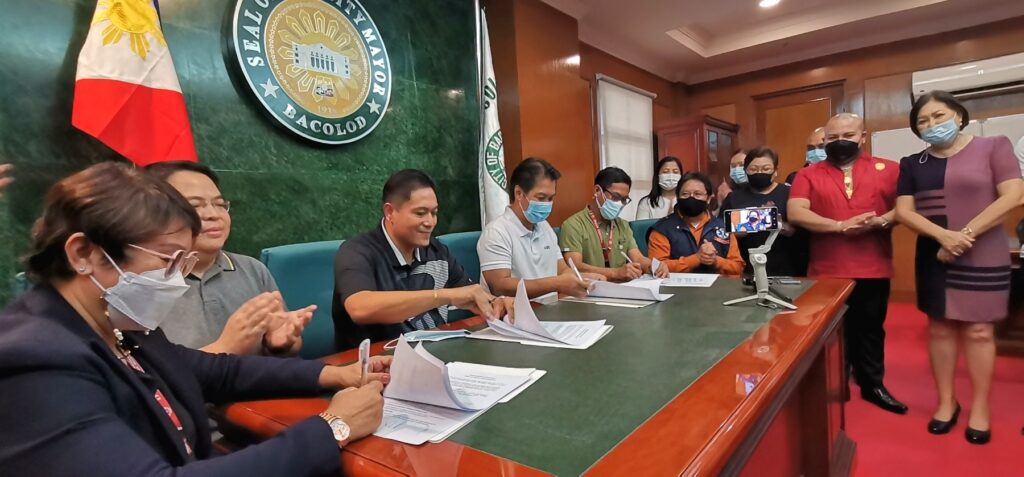 Bacolod Queen of Mercy Hospital (BQMH) is now the third private health institution to extend support for the Bacolod Comprehensive Health Program (BacCHP) after the signing of Memorandum of Agreement (MOA) between the City of Bacolod and BQMH.
Bacolod City Mayor Albee Benitez, BQMH Representative Captain Lucho Giovanni, Medical Director Dr. Willy Yu, and Dr. Neifertiti Gosengfiao, business development center director, has signed the MOA.
The signing was witnessed by DOH Region 6 Director Dr. Adriano Subaan, Councilor Kalaw Puentevella, BQMH Chairman Dr. Evangeline Johnson, Material Management Director Karlo Miguel Yu, and Dr. Omar Montejo, hospital administrator.
Mayor Benitez expressed his gratitude for the hospital's commitment towards his flagship health program as it will further institutionalize the health assistance he envisioned.
Dr. Johnson announced that they will have new 30 beds ready to be used in BQMH tomorrow in support of BacCHP.
(Source: Bacolod City Public Information Office)