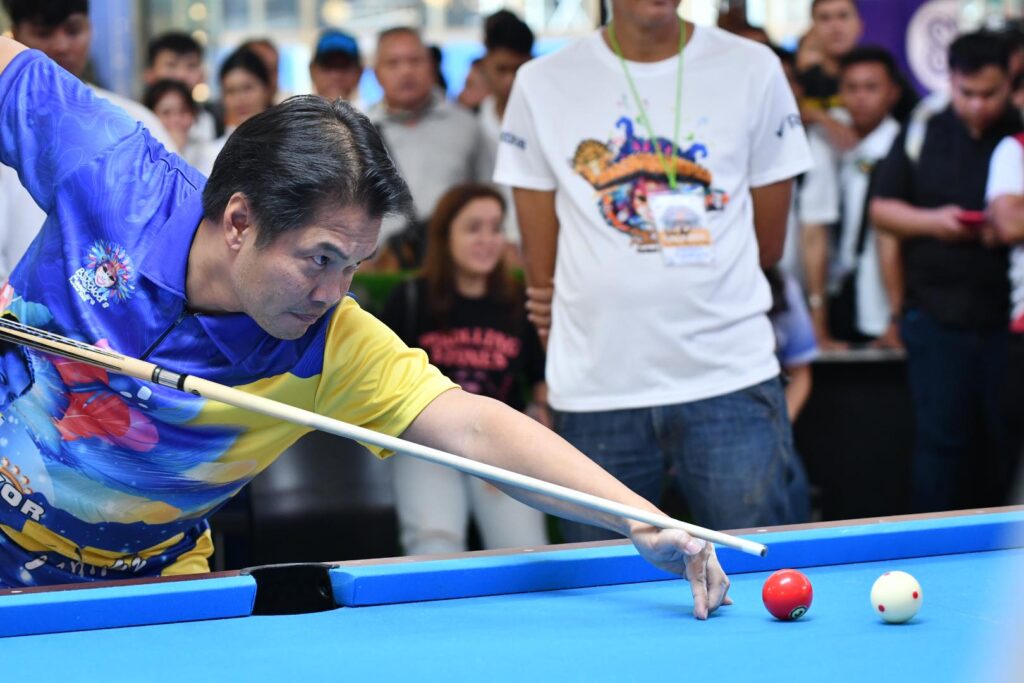 October 12, 2023 – As part of this year's Masskara Festival celebration, Mayor Albee Benitez actively participated and displayed his sportsmanship spirit in an exhibition game of Billiards today at the SM City Bacolod Main Atrium.
Graced by professional pool player Efren "Bata" Reyes, Django Bustamante, Vice-Mayor El Cid Familiaran, City Administrator Atty. Pacifico Maghari III, Councilors Pao Sy, Vladimir Gonzalez, Jason Villarosa, Cindy Rojas, Thaddy Sayson, Celia Flor, and Billiard Tournament Director Vicente "Vic" Firmeza
The exhibition game opened a doubles match opportunity for MABB to play with Efren "Bata" Reyes against Councilor Vladimir Gonzalez and Django Bustamante with the side of Councilor Vladi and Django emerging as the victor after gaining a score of 2-5, respectively.
Additionally, the game also highlighted a singles match between MABB and Efren "Bata" Reyes with Reyes recognized as the winner with a score of 1-2, respectively.
(Source: Bacolod City Public Information Office)