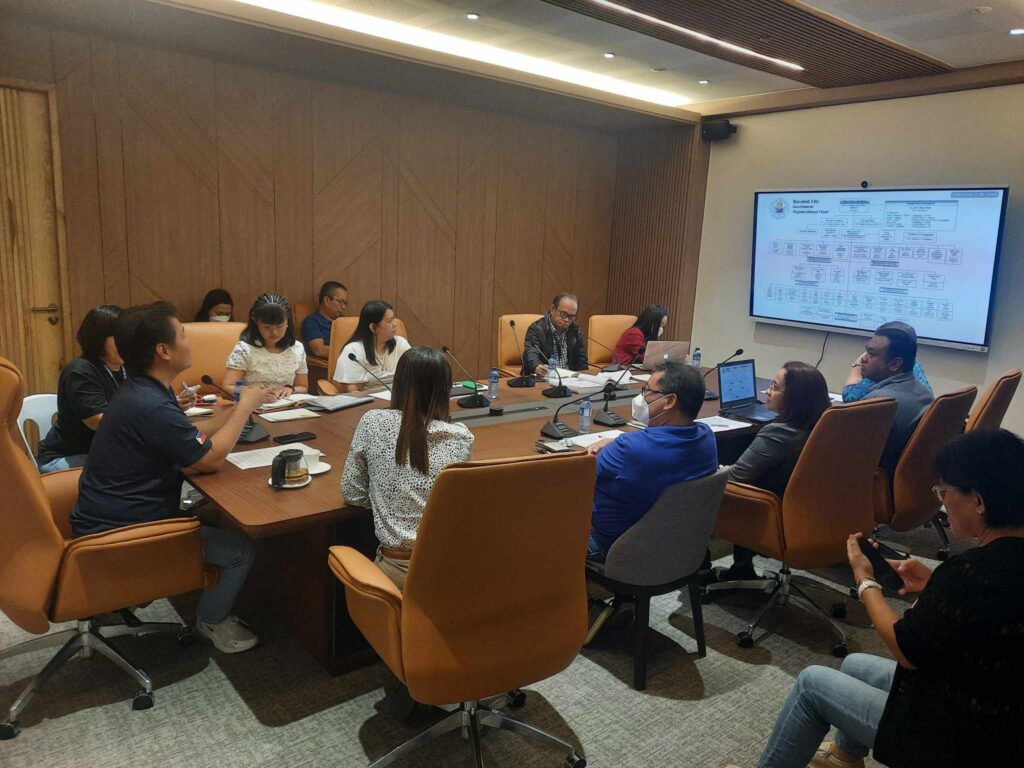 August 1, 2023 – Mayor Albee Benitez arranges a meeting with the Human Resource Management Services (HRMS) and the Management Information Technology and Computer Services (MITCS) to initiate further improvement of city plan implementation and to ensure an efficient public service today at the City Mayor's Office, Bacolod City Government Center.
Together with City Administrator Atty. Pacifico Maghari, III, Department of Public Services Officer-In-Charge Ma. Fe Trespuentes, GSO OIC Victor Emmanuel, Espina, Information Systems Analyst III Marie Ann Biasca and Computer Programmer II Edrian Robete, Dr. Mae Llamas, Public Employment Service Office (PESO) Manager Jovelyn Canoy, and City Human Resource Management Officer Erman A. Aguirre
Various topics covered during the discussion were the Strategic HRMS Framework, PRIME HRMS, and the Reengineering of Government Services and Transactions, among others.
The gathering also gave way for the HRMS and the MITCS to share salient matters necessary to enhance the quality of services offered to the public such as the possible request for manpower due to the increasing demand of clients and for smooth conduct of operations and the presentation of plans and programs to determine if the utilization of systems is indeed effective to foster the vision of MABB for the city's path towards continuous growth and progress.
(Source: Bacolod City Public Information Office)