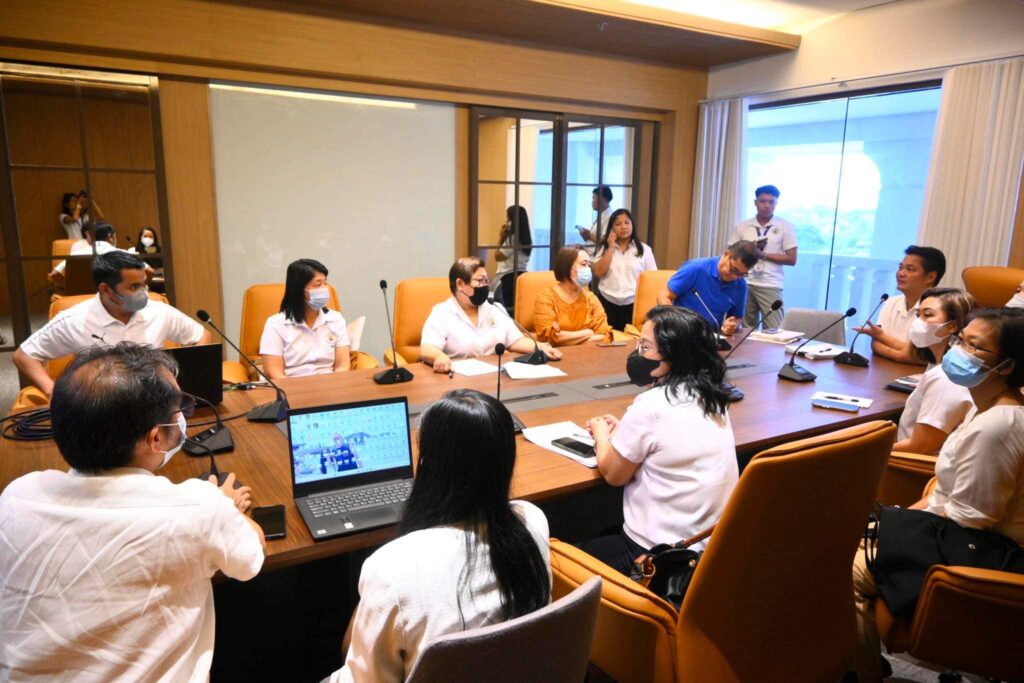 July 3, 2023 – Mayor Albee Benitez, together with Doc Eric Saratan as the Bacolod City Comprehensive Health Program (BacCHP) Special Adviser for Health, and the executive healthcare team, held a meeting at the City Mayor's Office to discuss the proposed renovation of two infirmaries in Barangay Alijis and Barangay Vista Alegre, Bacolod City.
The objective of this infirmary project is to utilize existing buildings, which will be renovated to accommodate and provide essential health services to Bacolodnons.
During the meeting, Mayor Albee Benitez expressed his support for utilizing the existing buildings for the establishment of the infirmaries, thus, this decision will not only optimize resources but also aims to please the residents by repurposing an existing structure to deliver much-needed healthcare services.
Mayor Albee remarked, "This is what we want, this is what the city needs, we'll find ways." His statement highlights the commitment of the city administration to fulfilling the healthcare requirements of its constituents.
In line with the proposed renovation, the City Health Office will be sending the layout plans for the physical structures of the infirmaries, that are approved by the Department of Health and these plans have been carefully crafted to ensure optimal functionality and provide a conducive environment for healthcare professionals to deliver quality medical assistance to the community.
Renovating existing buildings not only minimizes costs but also reduces the construction timeline, enabling the prompt delivery of essential healthcare services.
Furthermore, through these infirmaries the vision of Mayor Benitez wants to implement the two additional programs that aim at improving the efficiency and accessibility of healthcare assistance.
The first program, "Konsulta Telemedicine," utilizes technology to facilitate remote medical consultations, through this program, Bacolodnon will have the opportunity to consult with healthcare professionals without the need for physical visits, particularly benefiting those in remote areas or with limited mobility.
In addition, the "Konsulta Program" will be computerized, enhancing the efficiency of health assistance. This digitalization initiative aims to streamline medical records and other crucial data, making them easily accessible and shareable across different healthcare facilities, and by improving data management and coordination, this program will contribute to a more seamless and comprehensive healthcare experience for patients and healthcare providers alike.
(Source: Bacolod City Public Information Office)