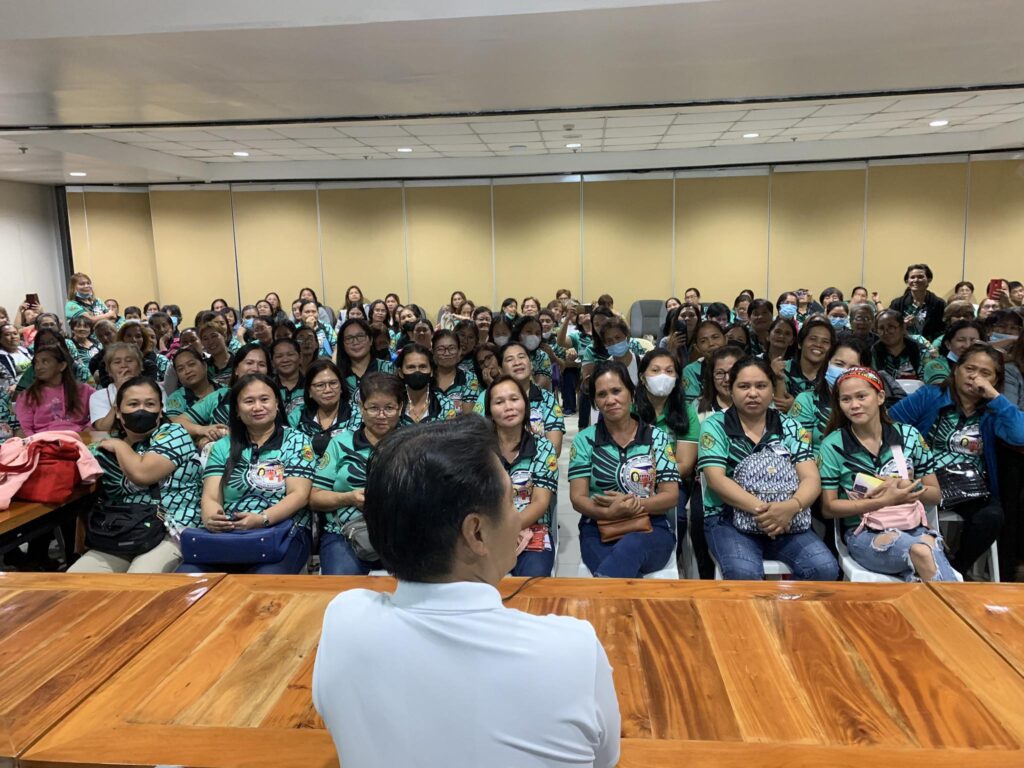 October 2, 2023- Mayor Albee Benetiz nagpakig-istorya sa mga Barangay Health Workers kaupod nanday City Health Officer Dr. Ma. Carmela Gensoli kag Head of the City Budget Ms. Imelda Williams sa Bacolod City Government Center Masskara Hall.
Sa kabilugan may yara 221 ka mga Barangay Health Workers kag may yara 30 ka mga health centers ang siudad sang Bacolod. Ginpamangkut ni Mayor Albee ang ila adlaw-adlaw nga routine kag ang ila nga mga ulubrahon.
Ini agud ma-preparahan na sang mga BHW sugod sa bulan sang Oktubre tubtub Disyembre ang duwa ka programa nga ipatuman ni Mayor Albee nga magasugod sa madason nga tuig. Ini amo ang CONSULTA PROGRAM kag TELE-MEDICINE kun sa diin mas mangin maayo kag mas madasig pa gid ang serbisyo para sa mga Bacolodnon.
Sa karon, pagahatagan naman ang mga BHW sang ila mga kinahanglanon sa ila nga ubra kag pagahatagan man sang kompletu nga gamit ang mga health centers sang siudad agud mas mangin madasig ang serbisyo sa mga pumuluyo.
Ang ini nga mga programa ang isa sa mga tikang ni Mayor Albee agud indi na mabudlayan ang mga pumuluyo sang Bacolod.
(Source: Bacolod City Public Information Office)