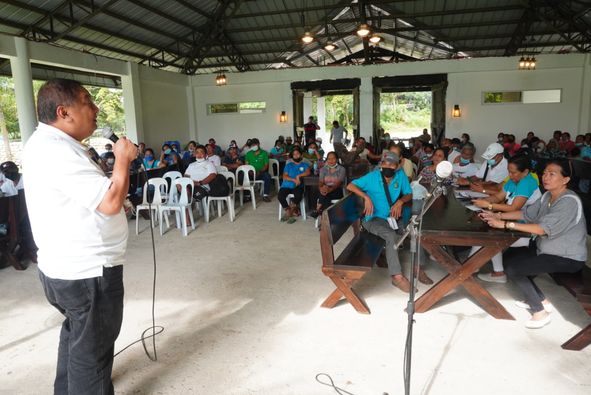 Different farmer organizations in Brgy. Granada and Brgy. Alangilan have signified their commitment to support the program of Bacolod Mayor Albee Benitez for a sustainable agriculture.
In a second dialogue yesterday held at Bantug Lake Ranch, vegetable producers expressed their commitment and asked the support of the city government through the City Agriculture Office to provide them with the pre and post-harvest facilities to increase their production. The city will also give them vegetable seeds and other farm equipment.
The program aims to bring the cost of vegetables down in the market and to ensure and enhance the income of the farmers and retailers.
SP Committee Chairman on Agriculture, Councilor Thaddy Sayson said, the farmers are one of the top priorities of Mayor Albee when he first took office as the city's chief executive in July as he believes that he can help enhance and improve the agriculture sector of the city.
Mayor Albee asks for your cooperation if the program will start already, Sayson says, adding that the long term plan is to help mobilize the farmers to practice organic farming.
Sayson said they are already into negotiation for a possible site for the construction of the Food Terminal or "Bagsakan" near the Burgos Market.
The city government will also partner with the Church through the Social Action Center to conduct awareness campaign to bring back the interest of the public to farming by tapping first the public and private schools in the city to reinforce the gardening program.