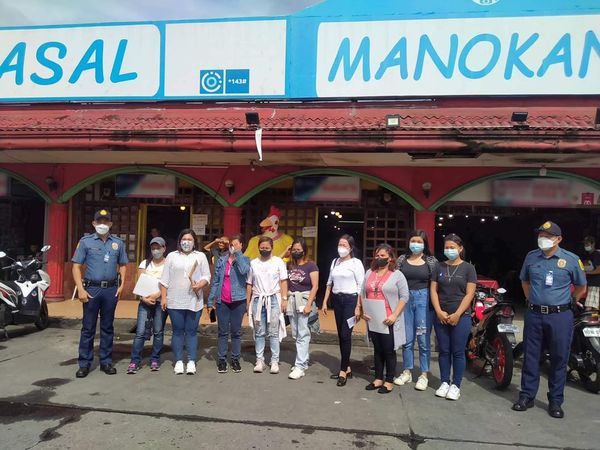 The City Legal Office (CLO) has handed down a final notice or demand letter to 17 tenants of the Manokan Country who have delinquent accounts to the city, Friday, August 26, 2022.
The serving of this notice was a collaborative effort headed by CLO together with the City Treasurer's Office, Permits and Licensing Division and Socio-Economic Enterprise Unit – Markets.
Upon serving the letter, Legal Assistant II April Rose Mae B. Morada reminded stall owners and representatives that they only have until the end of September to settle their accounts.
Failure on their part to do so will result in the closure of their business establishments, the notice stated, which is signed by City Legal Officer Atty. Carlos Romeo M. Ting, Jr.
Appropriate legal action will also be taken against stall owners for violating City Ordinance No. 565 series of 2011, it added.
Stall owners were also told to visit the Treasurer's Office if they have questions regarding their respective unpaid accounts.
Aside from delinquent accounts, two stall owners were also given final notice because of their failure to secure a latest business permits for their operation.
Members of the Bacolod City Police Officer (BCPO) were also present to assist in serving the letter.