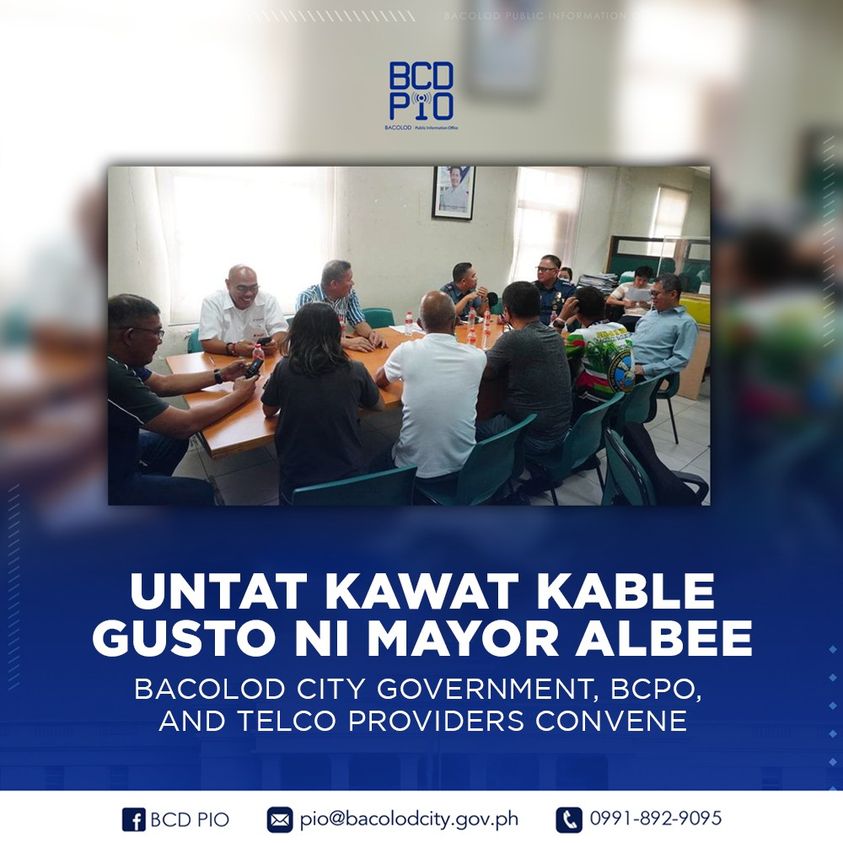 Councilor Pao Sy, City Administrator Atty. Pacifico Maghari III, and ACD PCol Noel Aliño together with our telco providers convened yesterday, May 4, 2023 for a thorough discussion on the rampant cable wire theft happening in the city.
The city government and the police are also closely monitoring the junk shops all over Bacolod that may be the possible dumping areas of stolen cable wires.
Moreover, they plan to conduct a joint meeting with all junk shops to warn them of corresponding legal implications if caught that they are involved in the buying and selling of stolen wires.
This meeting signifies a stronger collaboration between telco providers and the city government to prevent economic sabotage that is happening because of these incidents in Bacolod City.
Furthermore, the team is seeking help from media outlets for a wider awareness reach and public warning.
(Source: Bacolod City Public Information Office)