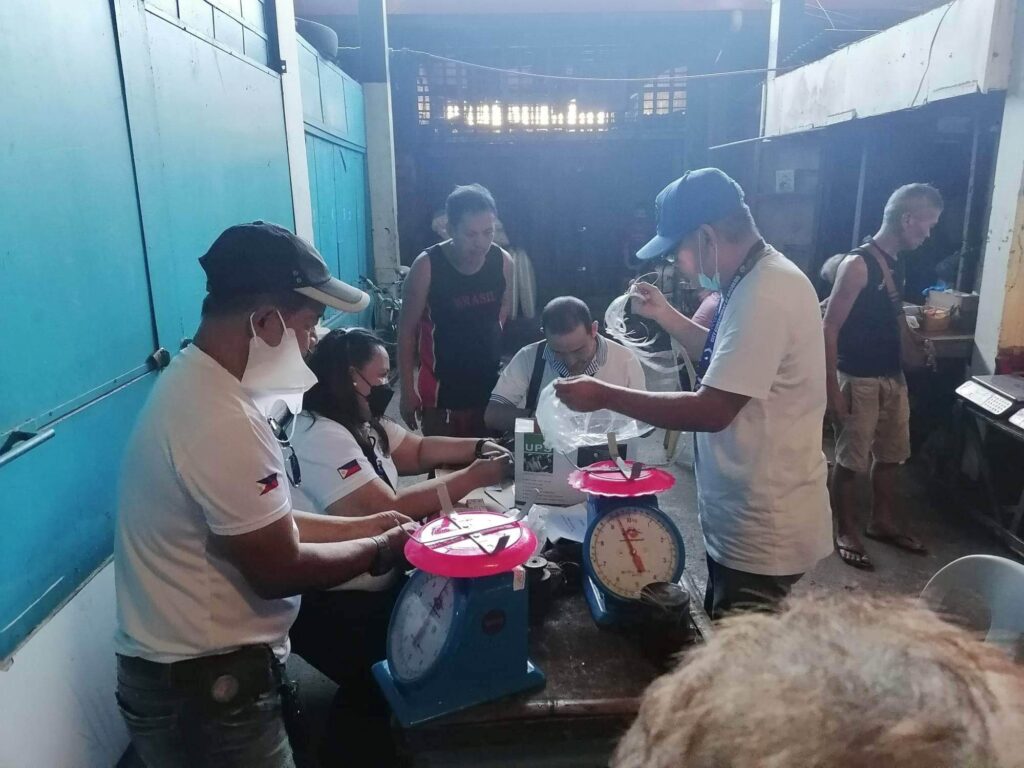 November 21, 2022 – The Revenue Inspection and Miscellaneous Services Section (RIMSS) of City Treasurer's Office (CTO) – License Division, assisted by the City Legal Office (CLO) enforcement team, has an ongoing calibration of weighing scales on public markets of Bacolod City.
Out of 261, seven units of weighing scales have been confiscated at Libertad Public Market during its initial operation.
RIMSS-CTO and CTO continue in calibration and inspection of defective and underweight weighing scales on major public markets, bagsakan, and barangay satellite markets.
For vendors who are interested in voluntarily calibrating their weighing scales, you may visit the RIMSS-CTO located at the ground floor of Bacolod City Hall.
(Source: Bacolod City Public Information Office)