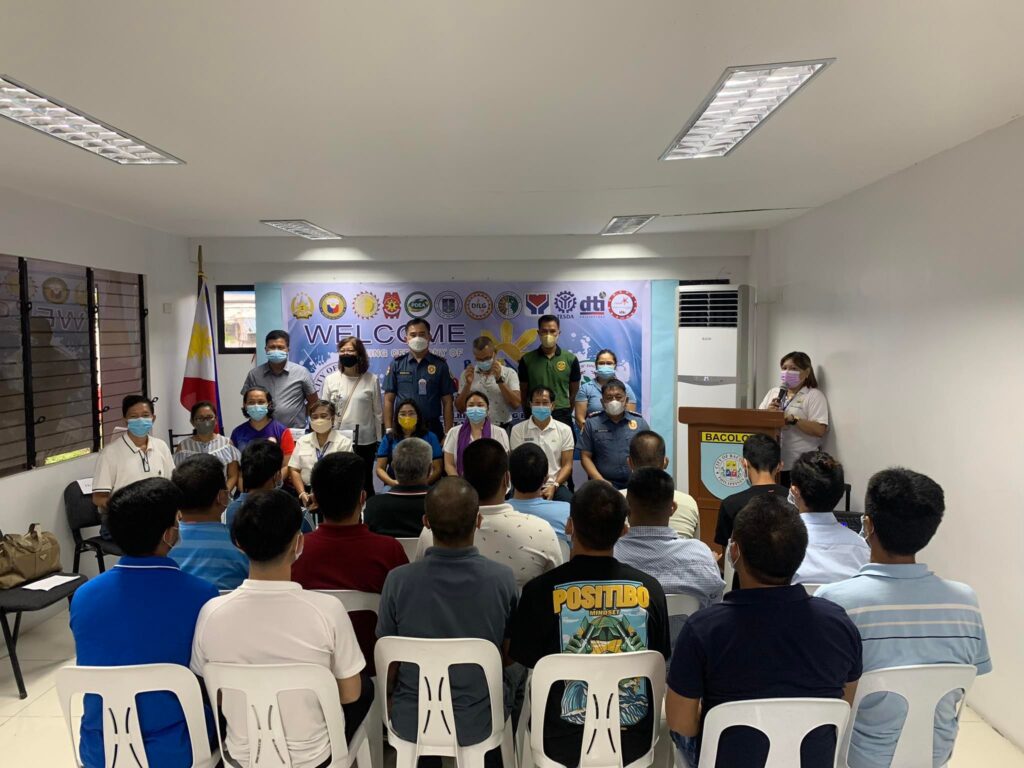 Balay Silangan Reformation Center launched its operation Tuesday, November 22, sited adjacent to Bacolod City Police Office compound, Barangay Singcang-Airport, Bacolod City.
With its opening ceremony, they presented its first batch of beneficiaries that would undergo a month-long reformation program in the center.
The beneficiaries are drug offenders of Bacolod City and were endorsed by the parole and probation office.
Out of 31, only 17 have qualified to Balay Silangan after its series of free pre-qualification tests.

With the help of other government agencies, the month-long reformation program will consist of religious, sports, personal hygiene, basic life skills activities to name a few.
Afterwards, a community-based aftercare rehabilitation program for drug reformists will be conducted with the assessment of social workers in coordination with the Balay Silangan technical working group.
They will assess the suitable aftercare program a drug reformist needs and how long it will last.
The drug reformists may be deployed under various education, training, advocacy interventions.
Balay Silangan is the first reformation facility in Bacolod City and Negros Occidental, and it is under the supervision of Philippine Drug Enforcement Agency (PDEA).

The event was attended by Executive Assistant Head Carmeli Bantug-Zayco (on behalf of CADAC Chairperson Mayor Albee Benitez), Chair on Social Services Committee Councilor Simplicia Distrito, and Balay Silangan Director Retired Police Brigadier General Primitivo Tabujara, Jr.
Along with them were BCPO Director Pcol. Thomas Joseph Martir, Department of Social Services and Development Head Pacita Tero, DILG 6 officer May Theresa Malongayon, and IA 1 Jayr Espares, PDEA Negros Occidental assistant provincial officer.
(Source: Bacolod City Public Information Office)