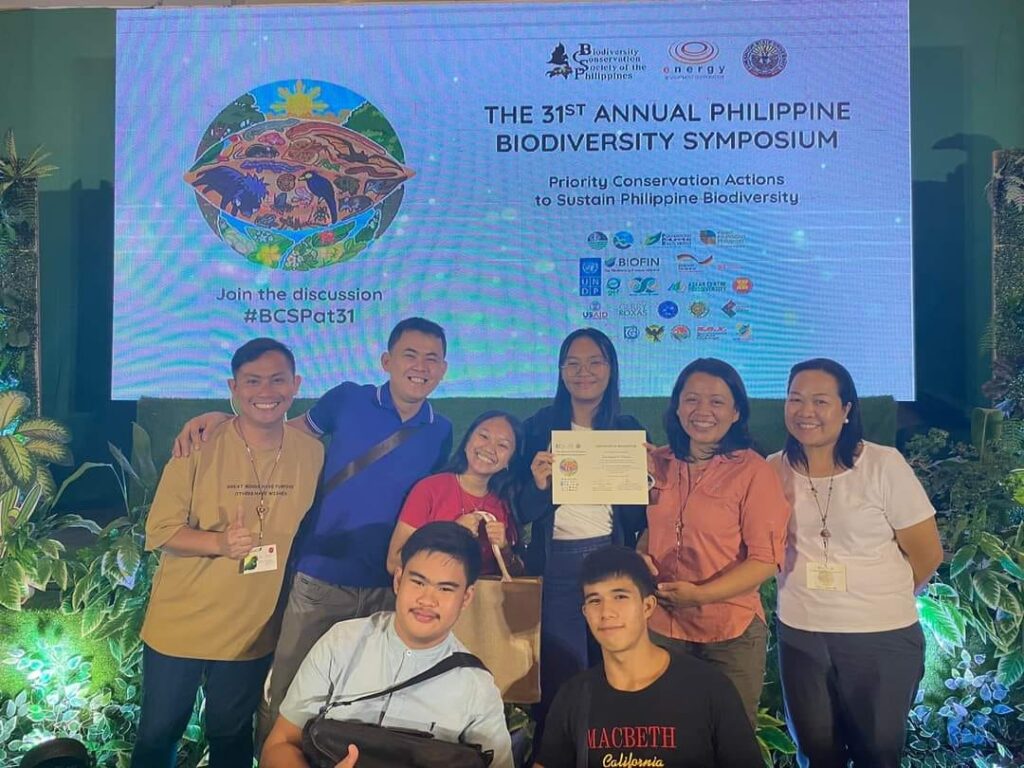 September 5, 2023 — Bacolod City National High School (BCNHS) students Eia Nassel Tillana and Jerelle S. Espinosa bagged prestigious awards during the 31st Philippine Annual Biodiversity Symposium of the Biodiversity Conservation Society of the Philippines last August 22 to 25, held at the Sorsogon State University, Sorsogon City.
Eia Tillana was awarded the Best High School Student Poster Presentation Award, and Jerelle Espinosa received the Best High School Student Oral Presentation Award after discussing the birds and bats species composition, diversity, and abundance in BCNHS during the event.
Alongside this, Research output presenters Rose Marie Getida and Xenon Relota were also recognized.
Mayor Albee Benitez supported the accommodation, airfare and registration of the the students along with the support of the City Environment Office, BCNHS and the local school board.
Philippines Biodiversity Conservation Foundation, Inc. (PBCFI)