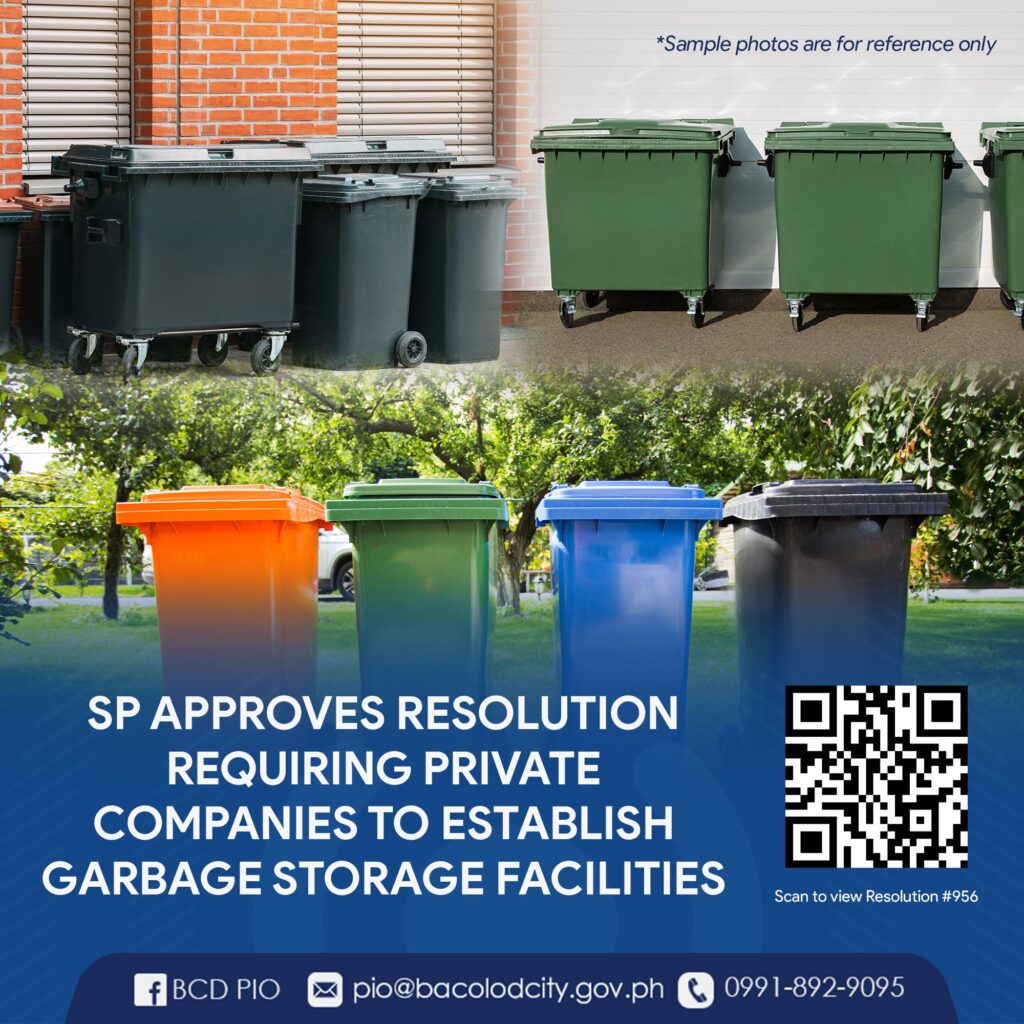 In a significant move to strengthen Bacolod City's commitment to sustainable waste management practices, a resolution submitted to the Bacolod Environment Natural Resources Office (BENRO), under the leadership of City Mayor Alfredo Abelardo "Albee" Benitez, has been approved. This resolution mandates private companies within the city to establish garbage storage facilities or equipment, including specific provisions for the segregation of various waste types: biodegradable (food waste/yard waste), recyclables, residual, and special waste/hazardous waste.
Referencing City Ordinance No. 250 Series of 2000 and Republic Act No. 9003, also known as the Ecological Solid Waste Management Act of 2000, the resolution, pushed by Councilor Kalaw Puentevella, underscores individual, industrial, and commercial responsibility for proper waste segregation and storage.
Furthermore, it emphasizes the crucial role of garbage storage facilities in achieving successful waste segregation at the community level, aligning with the city's broader waste management goals.
Read Resolution no. 956 here : https://tinyurl.com/RESO956
(Source: Bacolod City Public Information Office)