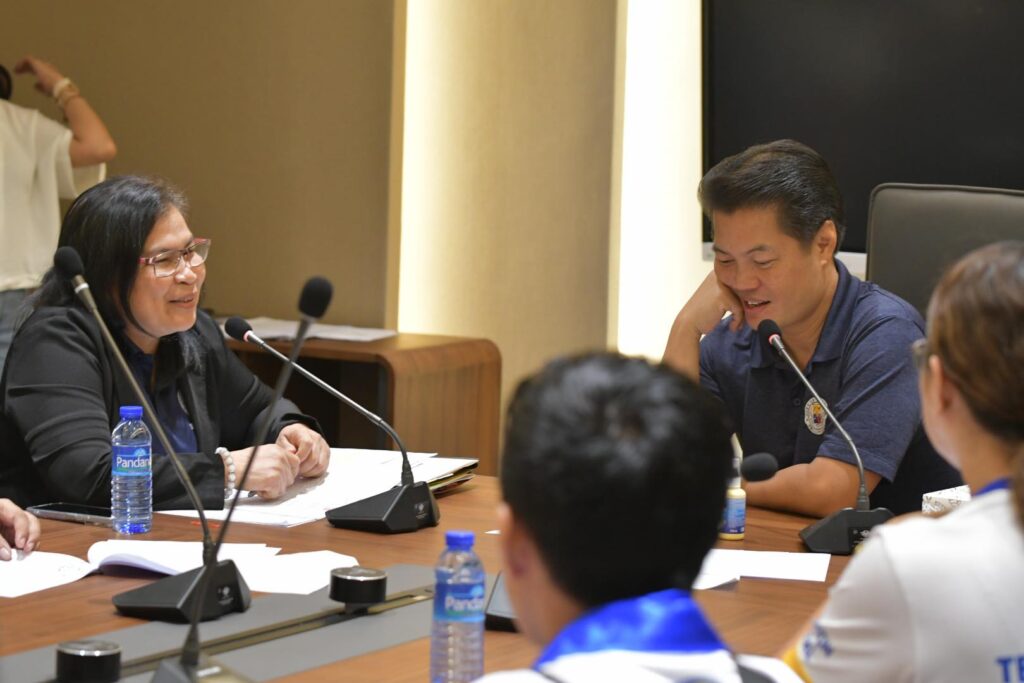 August 17,2023 – Mayor Benitez recently engaged in a productive meeting with the Bacolod City Government Employee Union (BCGEU) and Office of the Youth and Sports Development (OYSD) to deliberate on the eagerly anticipated Sportsfest and Employees Day Celebration.
The BCGEU and OYSD have proposed a comprehensive plan and budget for the upcoming events.
Set to take place in September, the Sportsfest promises an action-packed month filled with healthy competition and camaraderie.
Meanwhile, as the city prepares for the energy-packed Sportsfest, attention turns to the Employees Day celebration scheduled for October 13.
Mayor Albee Benitez also envisions a day filled with engaging programs that recognize and celebrate the dedicated workforce that keeps Bacolod City thriving, highlighting the introduction of the SMILE (Service and Merit Incentives for Local Employees) initiative that aims to reward exceptional contributions from city employees—a move that underscores the city's commitment to acknowledging outstanding dedication and hard work.
Mayor Albee Benitez's dedication to enhancing community bonds and supporting the city's workforce has set the stage for an exciting period of engagement and celebration in Bacolod.
(Source: Bacolod City Public Information Office)