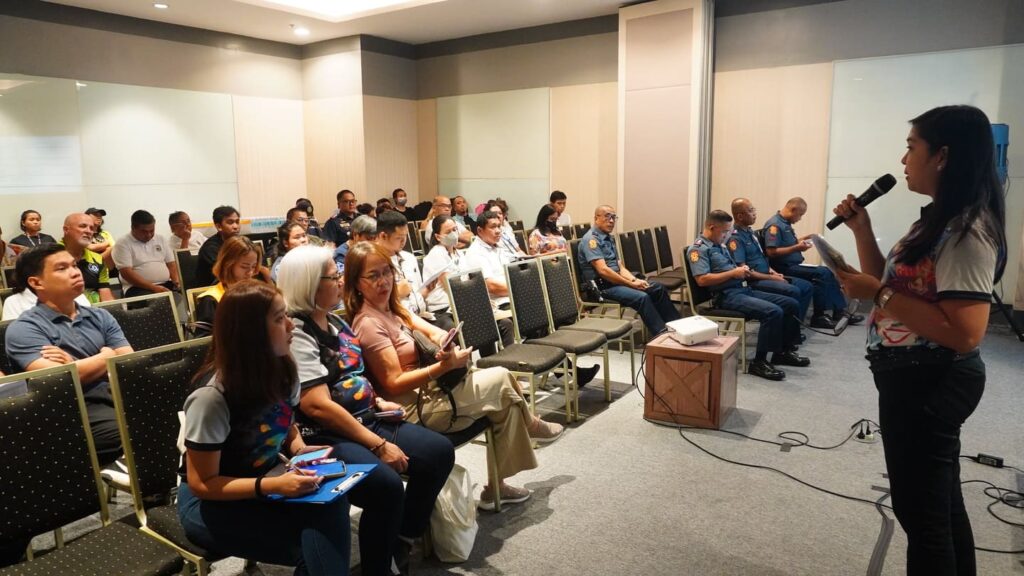 September 13, 2023- Bacolod Yuhum Foundation Inc. recently convened an Interagency Alignment Meeting, uniting various government bodies in preparation for the highly anticipated Masskara Festival 2023 at Ayala Malls Capitol Central Meeting Rooms 3 and 4.
The Consultant for Bacolod's Masskara Festival 2023, Mr. Eli Tajanlangit, opened the meeting with inspiring remarks, setting the tone for a collaborative endeavor. Following this, the introduction of Officers and Staffs was done by the President of Bacolod Yuhum Foundation Inc. Ms. Katherine Matiling.
The session then shifted focus to the presentation of the Festival's Calendar of Activities and the designated festival sites, which was led by Mr. Von Maungca, the Team Leader of Interagency Concerns.
An engaging open discussion ensued, allowing government agencies to voice their concerns and perspectives on the upcoming festivities.
The meeting reached its conclusion with closing remarks from Mr. Kuster Cadagat, the BYF Secretary & Festival Director for Cultural & Accredited Events.
With this Interagency Alignment Meeting, Bacolod Yuhum Foundation Inc. is set to ensure that Masskara Festival 2023 becomes a memorable celebration for all.
(Source: Bacolod City Public Information Office)