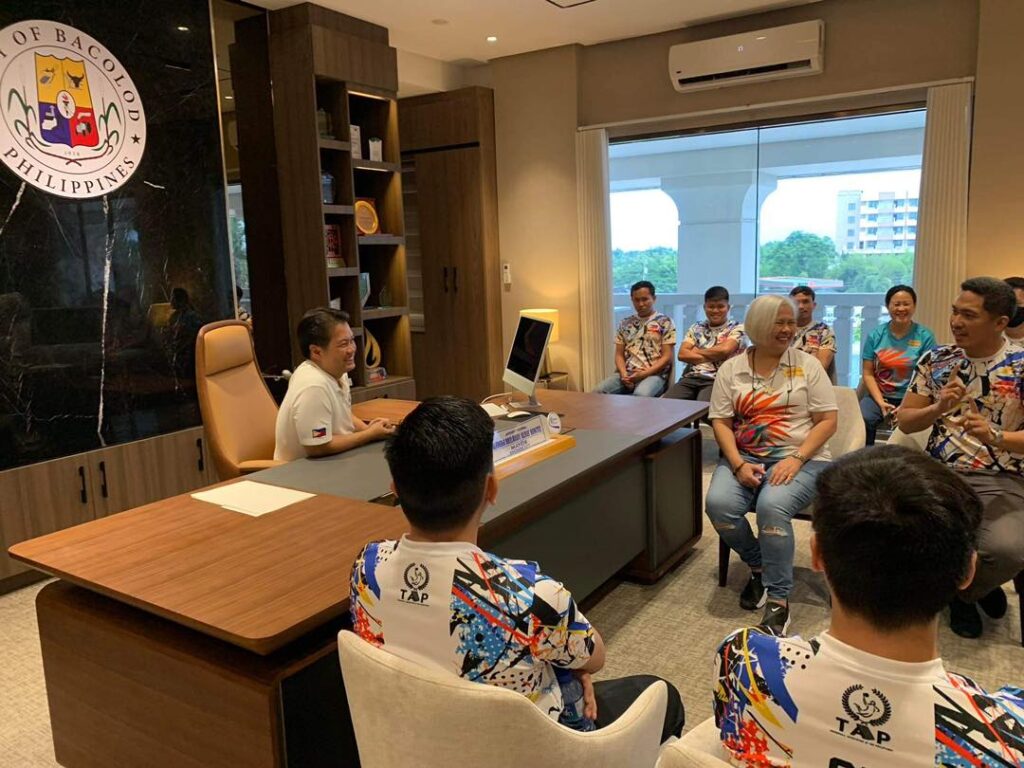 July 12, 2023- Together with Mayor Albee Benitez are the Tchoukball Philippine Team who will participate in the upcoming South East Asia Tchoukball Championship 2023. The team composed of Bacolodnon Tchoukball athletes, will be heading to Singapore for the tournament, scheduled to take place on July 17-18.
This exciting event not only showcases the team's exceptional skills but also offers them an opportunity to qualify for the highly anticipated World Tchoukball Tournament.
With their departure set for tomorrow, the Philippine Tchoukball team is filled with anticipation and determination. Under the guidance of Coach John Jamelo, who also holds the esteemed position of team president, the players have undergone rigorous training and preparation for this prestigious championship. Their collective efforts, combined with their passion for the sport, have earned them the chance to represent their country on an international stage.
The South East Asia Tchoukball Championship 2023 in Singapore promises fierce competition from other top teams in the region. The Philippine team, driven by their commitment and sporting spirit, aims to make their mark and secure a spot in the World Tchoukball Tournament. As they step onto the court, they carry the hopes and aspirations of their nation, united in their pursuit of victory and recognition in the world of Tchoukball.
The Bacolod City will also have its 2nd Masskara Tchoukball Tournament on October 11-13, 2023.
(Source: Bacolod City Public Information Office)