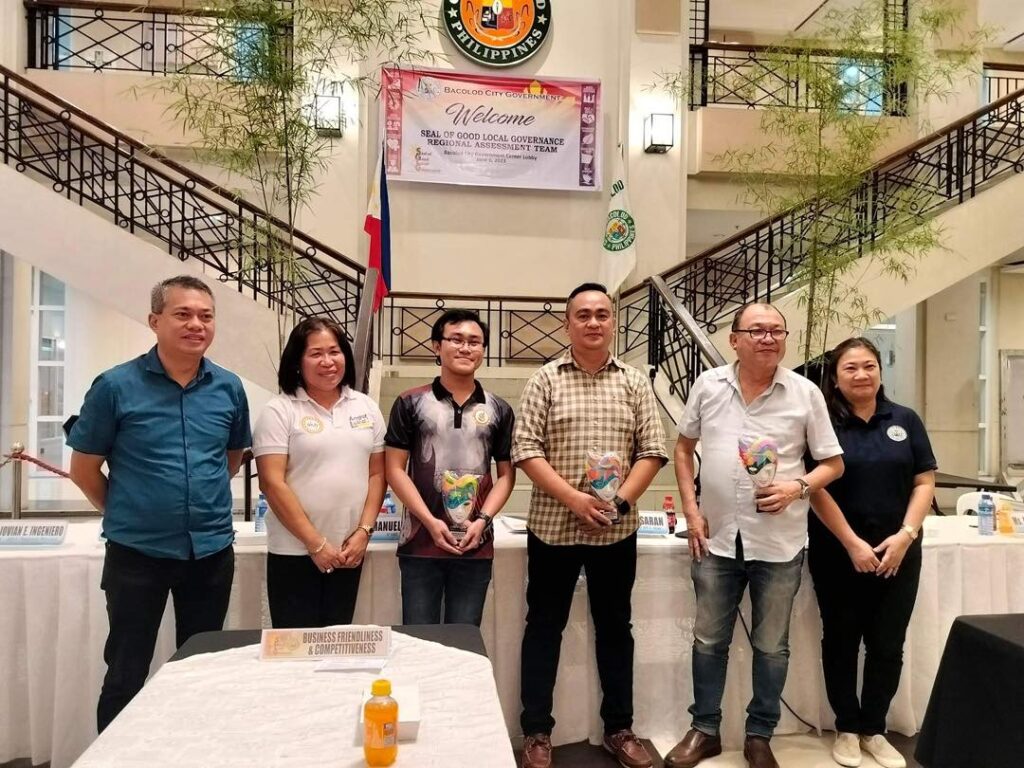 Ginahiwat subong nga adlaw, Hunyo 6, ang Seal of Good Local Governance (SGLG) Regional Validation para sa Bacolod LGU nga gintambongan sang mga nanari-sari nga departamento sa siudad.
Ang SGLG amo gina usisa pasad sa: Financial administrations and accountability, Disaster preparedness team, Social protection insensitivity, Health compliance and responsive team, Sustainable education, safety peace and order team, Business friendliness and competitiveness, Tourism heritage culture and arts, Youth development sector, and Environmental management team.
Yara ang presensiya ni Acting City Mayor Hon. Jude Thaddeus Sayson kag City Planning and Development Coordinator Mary Jean Ramos.
Ginpangunahan ni Provincial Director sang DILG Aklan Dino Ponsaran, CESE kaupod nanday DILG Regional Director Juan Jovian E. Ingeniero, CESO IV, DILG City Director Ma. Joy Maredith Madayag kag Emmanuel Areno sang ICODE, isa ka non-government organization, ang pag-usisa sa SGLG.
Apang sa sini nga pagsinapol, naghiwat man sang site-visitation ang mga assessors sa mga opisina para lantawon ang mga pasilidad kun ini pasado sa SGLG indicators, samtang nangin maayo naman ang feedback sang mga assessors sa nahiwat nga pagbisita sini. Gin paathag man sang mga assessors nga may yara pa sang kinanglan nga pamayuhon pero sa pihak sini nangin positibo man ang paghiwat sang sini nga pagsinapol.
(Source: Bacolod City Public Information Office)