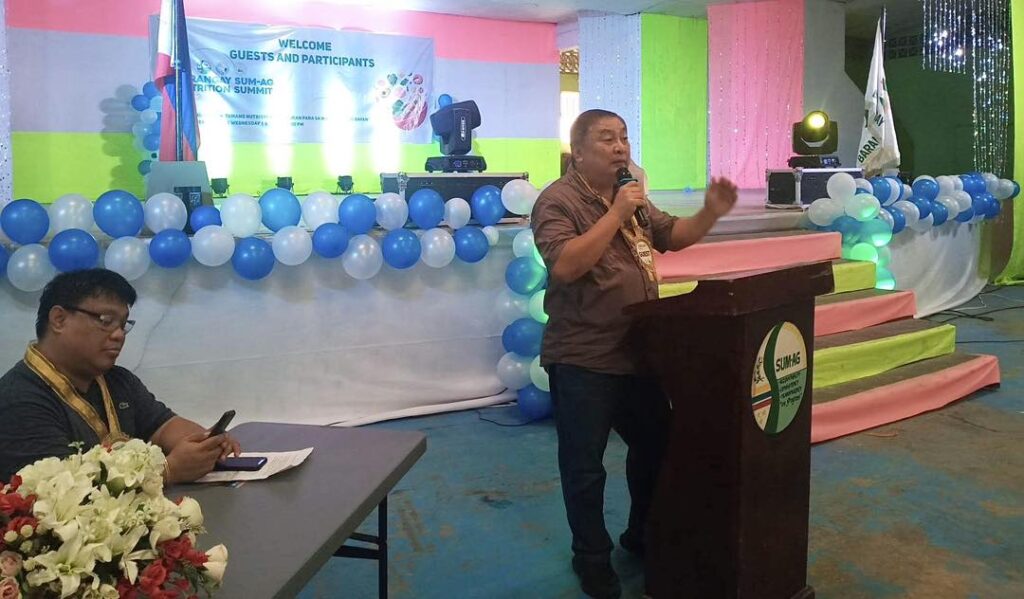 November 16, 2022 – The Bacolod City Nutrition Committee held its first Nutrition Summit at Barangay Sum-ag gym, Bacolod City.
The summit is in coordination with Barangay Sum-ag Nutrition Committee having recognized as best nutrition program in 2021.
The event was filled with various educational messages such as birth and dental care, importance of sanitation dedicated to pregnant women and parents in the audience.
City Nutrition Action Officer Dr. Rosalie Deocampo emphasized in her message the importance of pregnancy care as it primarily where nutrition starts in a child.

Consequently, they have awarded financial assistance to the community garden and recognized outstanding livelihood beneficiaries and city outstanding barangay nutrition scholar.
It was attended by Councilor Thaddy Sayson, Councilor Kalaw Puentevella, Barangay Captain Rodney Carmona, and Kagawad Manuel Carmona, Jr.
Campaign against malnutrition is a holistic aproach not only with the efforts of City Nutrition Committee but also the involvement of other city offices and stakeholders, Lora Maria Teresa Clarina, city nutrition coordinator, said.
City Health office, City Cooperative and Livelihood Development Office, Department of Social Services and Development, City Population office, Department of Public Services, City Department of Agriculture, Barangay Nutrition Scholars and Barangay Nutrition committee participated in the summit.
Along with them were Rotary club of Bacolod North, Negros Volunteer for change, and Gawad Kalinga.
(Source: Bacolod City Public Information Office)