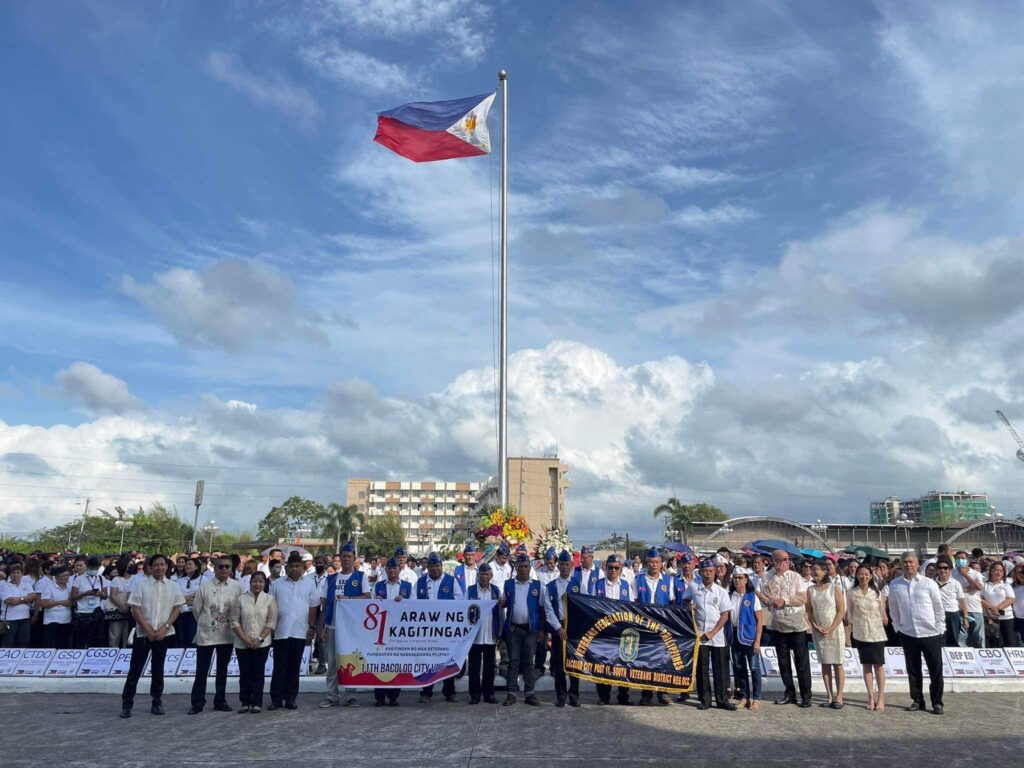 Bacolod City Government celebrates the 81st Araw ng Kagitingan at the BCGC Grounds.
The event started with an entrance of colors led by Bacolod City PNP, Bacolod City Vice Mayor El Cid Familiaran, City Councilors Hon. Pao Sy, Hon. Vladi Gonzalez, Hon. Celia Flor, Barangay Officials and DepEd Officials.
The celebration was also participated by the Veterans Federation Bacolod, Boys Scout of the Philippines – Bacolod Council, Department of Education, Bacolod Brass Band, Bacolod City Departments Heads and Employees.
Today, we remember our soldiers who have fought for peace and freedom, the gifts that we are enjoying today.
(Source: Bacolod City Public Information Office)