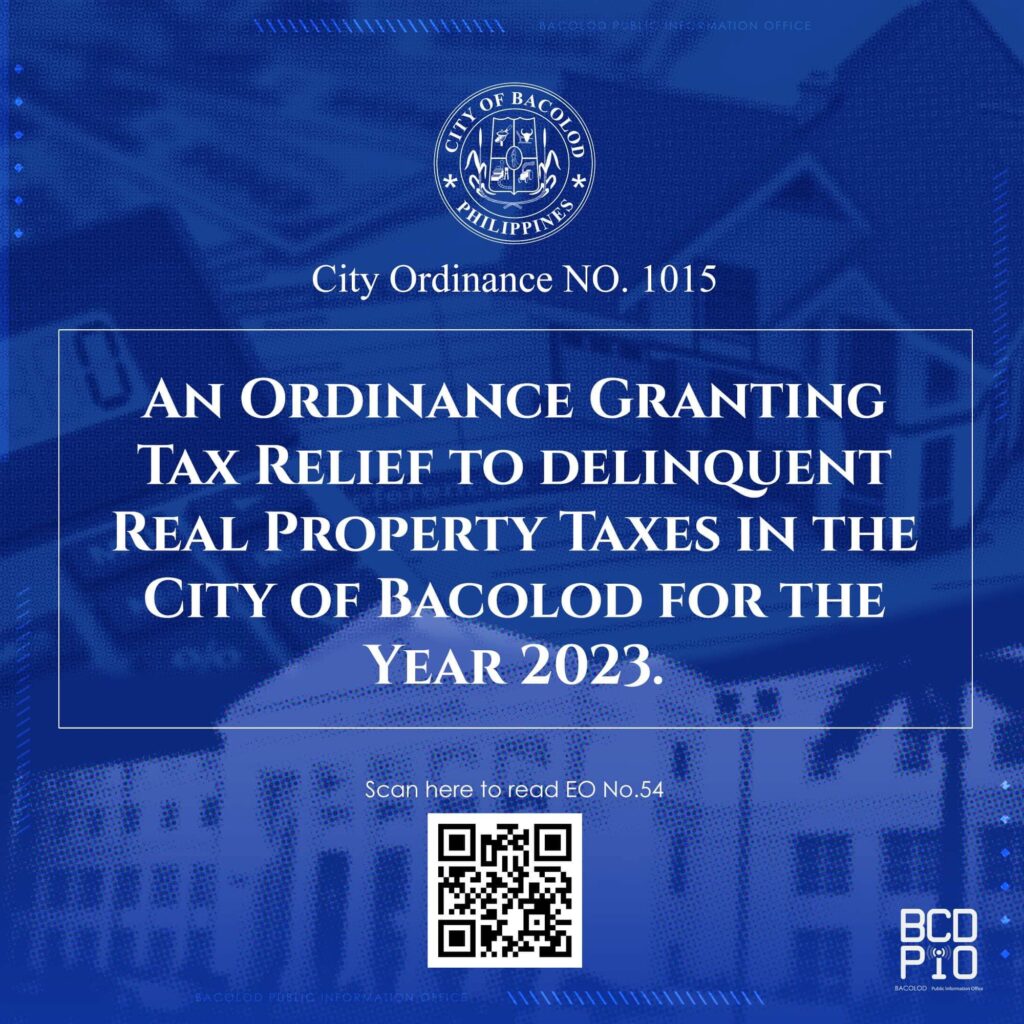 City Ordinance 1015 was now approved by the City Council of Bacolod that was authored by Councilor Al Victor Espino and shall be known as "An Ordinance Granting Tax Relief to Delinquent Real Property Taxes in The City of Bacolod for the Year 2023"
With the impact of COVID 19 pandemic the city expected delays and shortfall in its tax collection and tax payers may have struggled to comply and pay for their taxes on time, thus through this ordinance it will encourage constituents and tax payers to pay for their Real
Property Taxes with the condonation, cancellation and/or waiver of penalties, interest and surcharges subject to certain conditions under this ordinance.
As such it shall cover residential, agricultural, commercial, industrial, and other classes of real properties including improvement of machineries, unless otherwise exempted by existing laws
of the Republic of the Philippines.
Know more about City Ordinance 1015 by scanning the QR code or clicking the link provided below.
https://bit.ly/CITYORDINANCE101
(Source: Bacolod City Public Information Office)