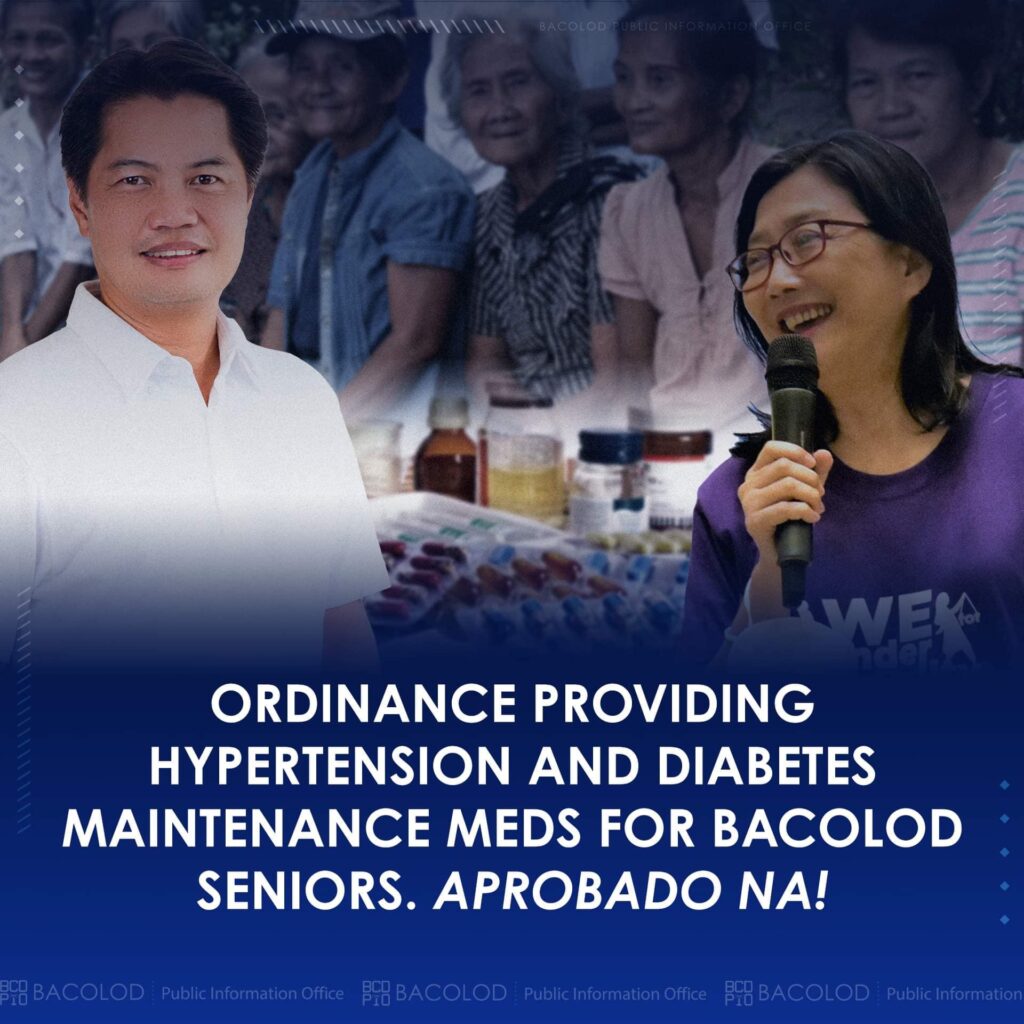 April 12, 2023 – Bacolod City Council has passed an ordinance providing maintenance medicine for hypertension and diabetes to indigent senior citizens.
This initiative aims to improve the health and well-being of the elderly in the community by providing them with access to necessary medication.
The ordinance, which was passed on third and final reading on April 12, 2023, was proposed by Committee on Senior Citizens and Veteran Affairs Chairperson Councilor Celia Matea Flor with Councilors Simple Distrito and Claudio Jesus Raymundo Puentevella as co-proponents.
The initial budget of Php 4,000,000.00 (Four Million Pesos) has been allocated for the purchase of various maintenance medicines for hypertension and diabetes for eligible beneficiaries.
Indigent senior citizens who are residents of Bacolod City for at least 6 months are eligible beneficiaries.

To avail the medication, they need to undergo a check-up by public health practitioners and receive a prescription, afterwards, they should enroll in the Barangay, and then finally receive the medicines.
Councilor Flor mentioned that since the budget for this year has already been allocated, the ordinance will possibly be effective next year or if the council files for a supplemental budget at the end of 2023.
The Bacolod City Council is committed to improving the quality of life of its senior citizens and this initiative is just one of the many programs that they are implementing to achieve this goal.
(Source: Bacolod City Public Information Office)