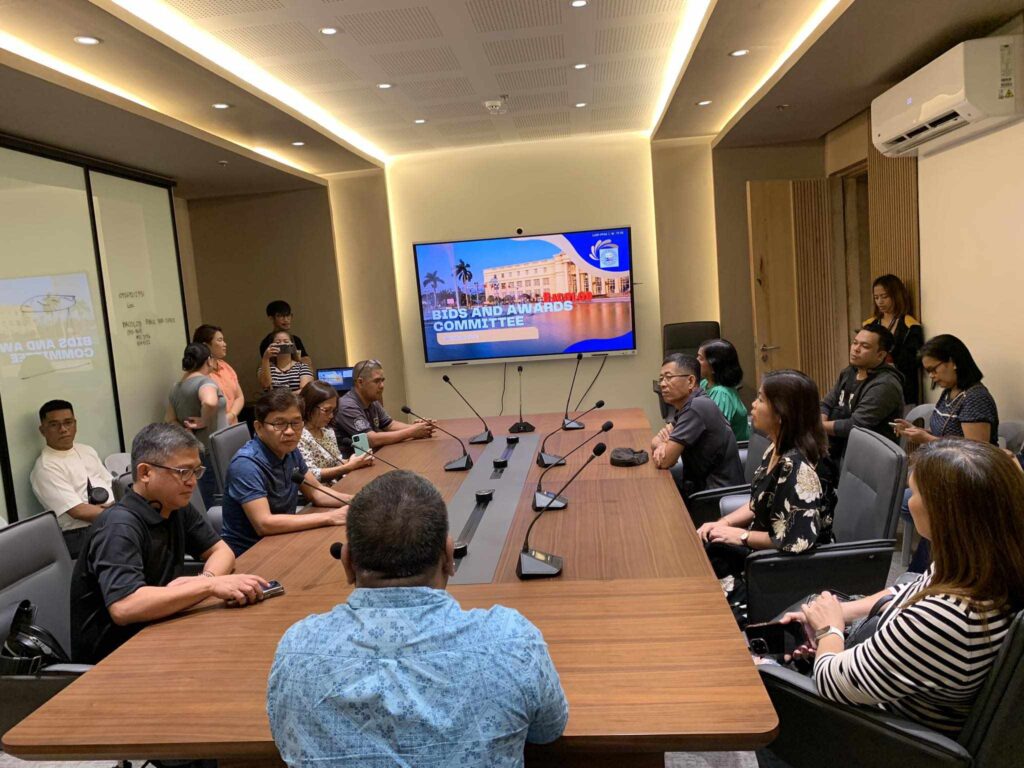 November 17, 2023- The Local Government Unit of Sorsogon City strengthened its commitment to transparent governance as its Bids and Awards Committee engaged in a benchmarking activity in the vibrant City of Bacolod.
During this collaborative exchange, Bacolod's BAC showcased their exemplary works, providing valuable insights for Sorsogon's BAC. The focus remains on enhancing financial administration and sustainability in alignment with Sorsogon's vision for effective governance.
Present in the meeting were Councilor Vladimir Gonzalez, Atty. Karol Joseph Chiu, Atty. Hermilo Pauyon and Bacolod's BAC, the City Government of Sorsogon reaffirmed its dedication to compliance with the Government Procurement Reform Act.
Welcome to Bacolod City LGU of Sorsogon!
(Source: Bacolod City Public Information Office)