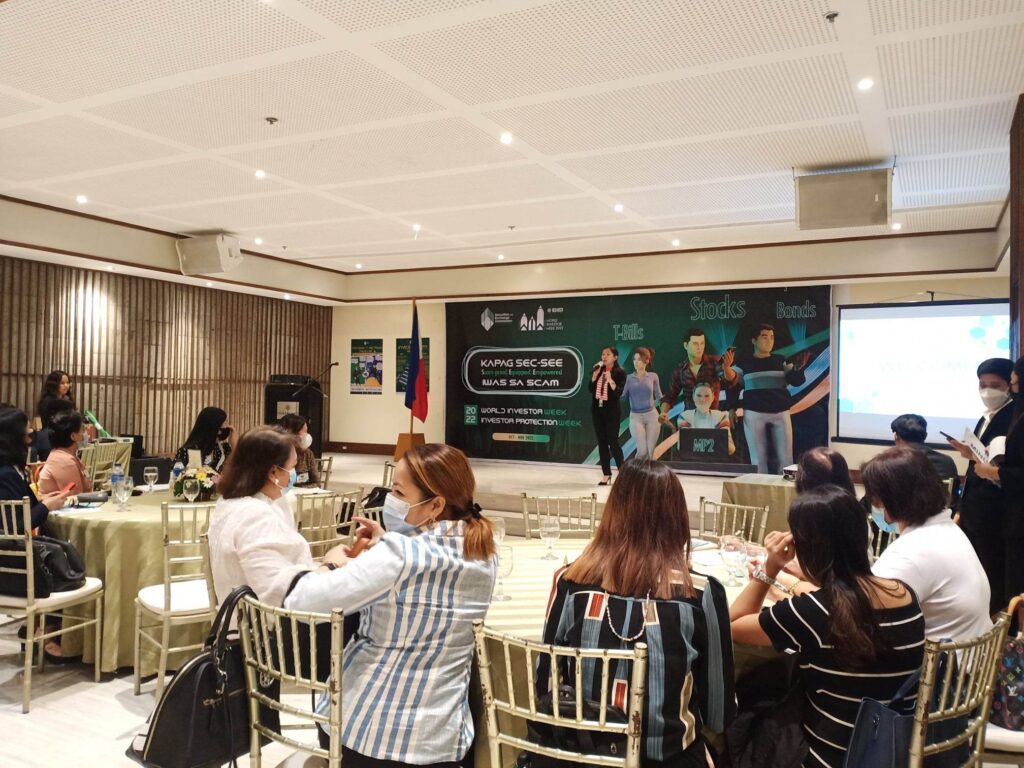 November 9, 2022 – In celebration of world investor week and investor protection week, the Securities and Exchange Commission (SEC) – Bacolod extension office organized an investor education seminar at Sugarland Hotel.
With the theme "SEC-SEE (Scam-proof, Equipped, Empowered) investor", the event was participated by various private and public sectors from Negros Occidental with the aim to promote investor education and protection.
It discussed personal finance, inflation and investments, spotting and unmasking investment scams through resource speakers Atty. Pauline Nuega, Wilma Inventor Miranda, CPA, and Atty. Clyde Linaja-Padilla, respectively.
Atty. Annabelle Corral-Respall, director II of SEC-Bacolod extension office, encouraged everyone to be "SEC-SEE not only physically but mentally and financially also."
The event is an initiative of the International Organization of Securities Commissions (IOSCO).
(Source: Bacolod City Public Information Office)