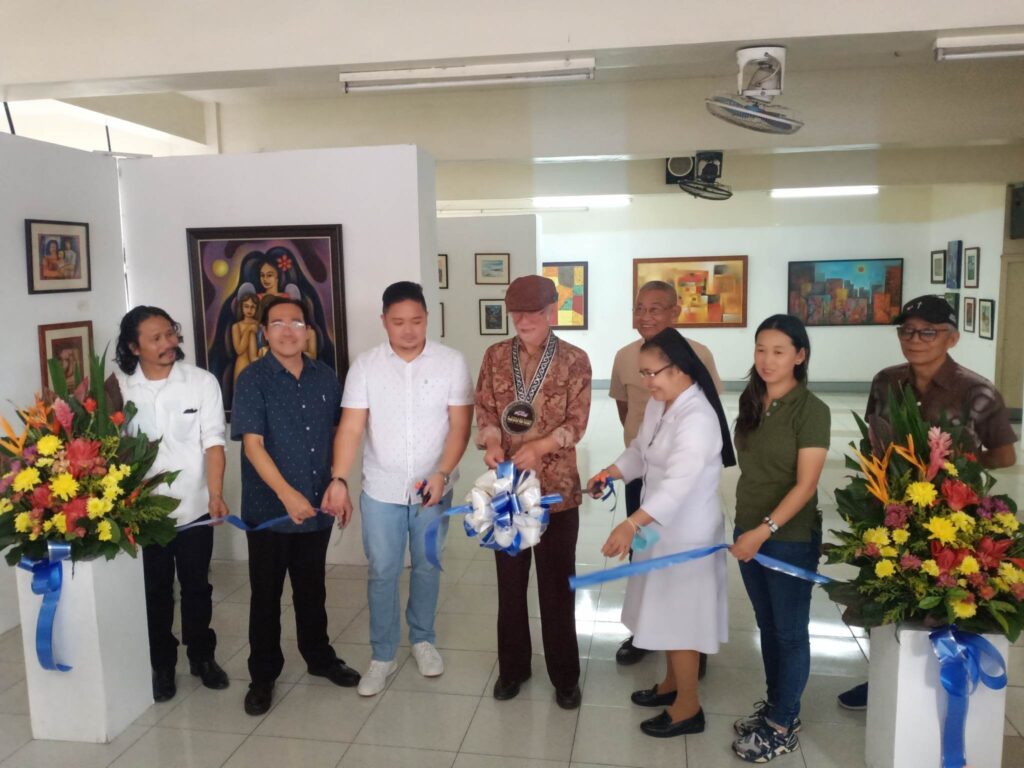 February 17, 2023 – A solo art exhibit titled "A Collection Through the Years" features the Bacolod artist Rodney Martinez and his visual works at ARFIEN Art Gallery, La Consolacion College-Bacolod.
The exhibit conveys Martinez' journey throughout his 40-year-long body of works through visuals of "human relationship, family, nature, human activites, and characteristics of Filipinos," Edmund Garcia said, curator of the exhibit.
The 83 year old shared "he explains things through visual art" rendering it as his essential key to communicate to those who sees his artworks.
Martinez is a founding member of the Art Association of Bacolod serving as the president from 1980-1981 and 2016-2018.
He also taught in the LCC-Fine Arts program from 1974 to 1990.
Councilor Pao Sy, LCC-B President Sr. Joan BC. Infante, fellow sisters, members of school administration, art enthusiast and patrons, and family of the exhibiting artist also graced the event.
(Source: Bacolod City Public Information Office)