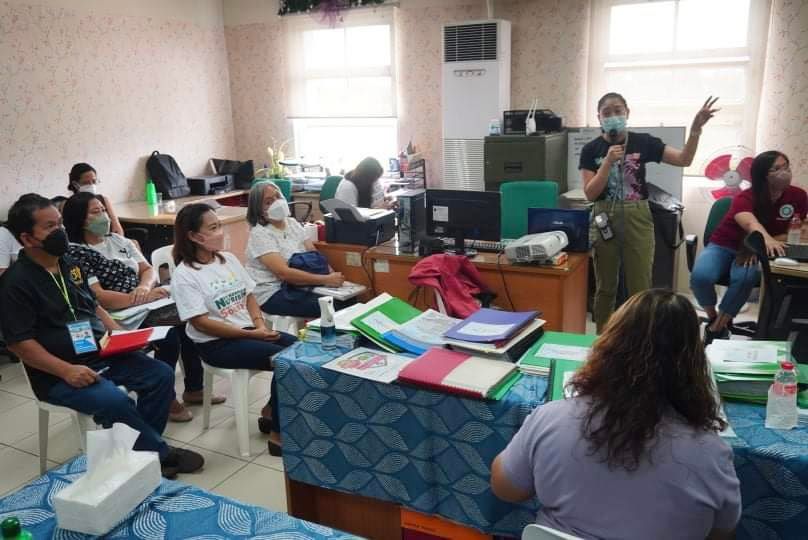 MELLPI Pro (Monitoring and Evaluation of Local Level Plan Implementation Protocol) 2021 was held at the City Nutrition Office in Bacolod City Government Center.
It will be a two-day evaluation that started yesterday, September 6, 2022.
It is an annual evaluation of all LGUs' Nutrition Offices on their nutrition programs given specifically to their vulnerable target population.
The Bacolod City's Nutrition Office identified vulnerable target population are the pregnant women, lactating women, and children below 5 years old.
Malnutrition is the deficiency that the National Nutrition Council wants to address.
The City Nutrition Council headed by Mayor Albee Benitez wants to ensure food security in the city and that everyone has access to nutritious foods in order to combat malnutrition.
National Nutrition Council of Region VI, Ms. Roselle Eve Ferrer and Ms. Sheryl Sedantes together with DPWH Region VI representative, Ms. Rosellie Salcedo are the evaluators from the Regional Nutrition Evaluation Team who came to assess the City Nutrition Office.
Dr. Rosalie Deocampo, the City Nutrition Action Officer (CNAO) and Ms. Lora Clarin, the City Nutrition Program Coordinator (CNPC) were the people who led the program. There were also representatives from the City Planning and Development Office (CPDO), City Health Office (CHO), Department of Social Services and Development (DSSD), City Agriculture Office (CAO) ,and City Population Office (CPO) who attended the evaluation.
MELLPI Pro is a tool to check on how highly urbanize cities implements their nutritional programs and services.
"Nutrition is very important, because it helps us fight diseases. Having a healthy life style and good attitude towards your body will make you prepared mentally and intellectually", Dr. Rosalie said.