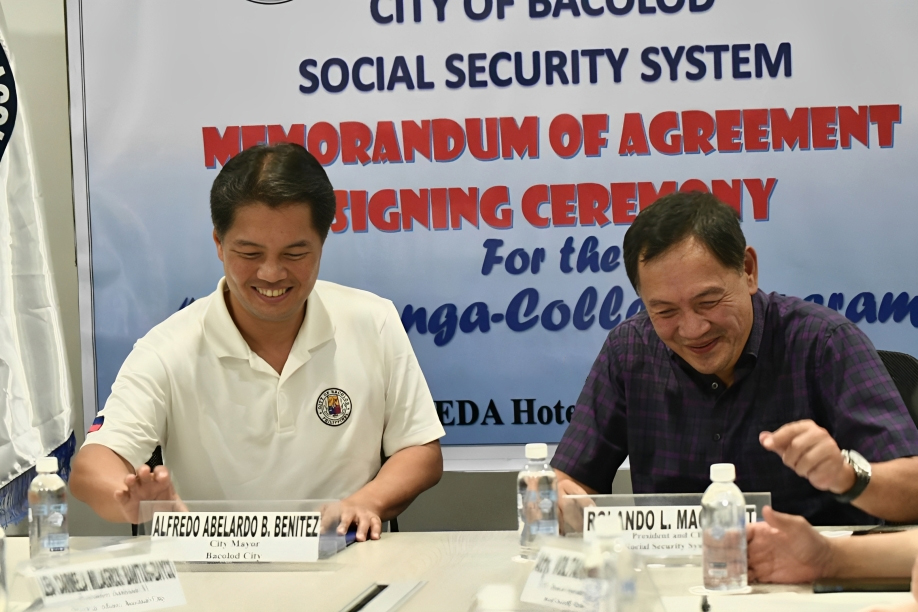 Mayor Albee signs Memorandum of Agreement (MOA) with Social Security System (SSS) represented by their President and CEO Rolando Ledesma Macasaet to commence a significant collaboration to benefit Bacolod City JO employees.
The focal point of the ceremony was the introduction of the "KaSSSangga-Collect Program," a groundbreaking initiative by the SSS aimed at extending vital benefits to job order employees within Local Government Units (LGUs). The partnership seeks to provide essential social security coverage to these often underserved individuals, ensuring their well-being and enhancing their quality of life.
This joint effort exemplifies the commitment of both the SSS and the Local Government of Bacolod City to promote inclusive and comprehensive social welfare programs, thereby fostering a more secure and resilient community. As the MOA was inked, a new chapter of cooperation and social progress was inaugurated, marking a promising step forward for Bacolod City and its dedicated workforce.
(Source: Bacolod City Public Information Office)