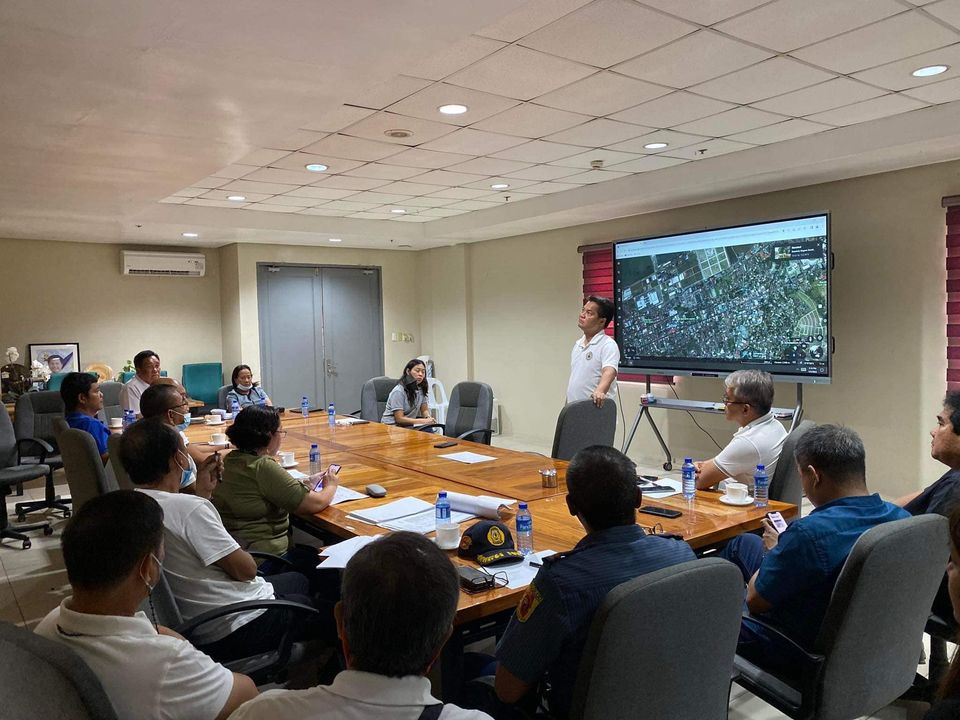 May 02, 2023 – Bacolod City's Baha Action Team conducted a meeting regarding the flood affected areas caused by heavy rainfall last sunday afternoon, April 30.
The meeting was presided by Mayor Albee Benitez, joined by the action team members SP Committee Chairperson on Public Works – Councilor Psyche Marie Sy, SP Committee Chairperson on Ways and Means – Councilor Vladimir Gonzales, Councilor Thaddy Sayson, City Engineer's Office team Headed by Engr. Loben Rafael Ceballos, Dr. Anna Maria Laarni Pornan, City Disaster Risk Reduction Management Head, City Administrator Atty. Pacifico Maghari III, PMaj Junji Liba – Bacolod Traffic and Authority Office, Department of Public Works – Officer-in-Charge Ma. Fe Tresfuentes, and Public Information Office.
Together with Department of Public Works and Highways District Engineer Abraham Villareal, 4 flood affected areas were identified during the meeting; SM City Bacolod (Brgy. 8, 10, & 12), Araneta-Magsaysay St., Bacolod Public Plaza, and San Juan St. (Ayala Malls Capitol Central). Mayor Albee stated that in order to find solutions for these affected areas, the root of the problem must be identified first.
Some of the reasons for flooding in the areas mentioned, was improper disposal of garbage that cause clogging of our drainages, manholes and waterways, just like in Mambuloc Creek, where garbage is seen to have taken over the entire creek, and the ongoing construction of the flood wall in Barangay 8.
With this, Mayor Albee proposed for the city to collaborate with DPWH for a unified and integrated drainage plan as one of the solutions to the flooding problem in the city. According to District Engineer Abraham Villareal, a joint survey of the present drainages in the city will be undergone by the DPWH and the Bacolod City Engineer's Office to assess the problems.
Mayor Albee also reiterated that the flooding that occurred is a call for all Bacolodnons to practice proper waste disposal to eradicate the flooding problem in the city.
(Source: Bacolod City Public Information Office)