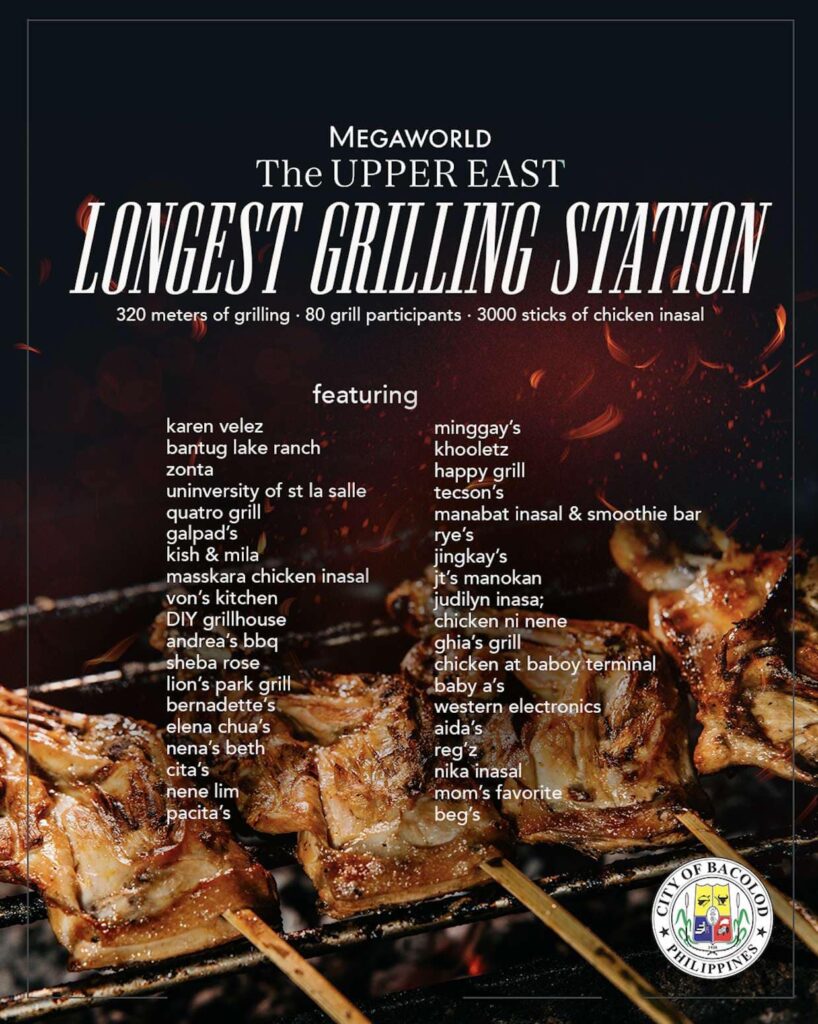 The Bacolod Chicken Inasal Festival is set to take grilling to a whole new level with its longest inasal grilling event at the Upper East, Megaworld on May 28, 2023.
With 320 meters of grilling space, this year's event is longer than previous years, promising more opportunities to showcase Bacolod's signature dish. Over 80 groups, including civic clubs, Manokan Country tenants, restaurants, pop-up businesses, sponsors, and individuals who are passionate about this dish will be grilling over 3,000 sticks of chicken inasal!
It's a chance to taste and experience different flavors of inasal and discover new recipes from various businesses. As the aroma fills the air, visitors can watch and learn from the grand masters of inasal production. During the event, attendees can buy and sample different tastes of the grilled chicken and other food items from local businesses, showing support for the local community.
Be sure to indulge your taste buds and take part in this remarkable culinary journey at the Bacolod Chicken Inasal Festival's longest inasal grilling event. It's an opportunity to taste, enjoy, and support the community while celebrating Bacolod's greatest culinary symbol – the Chicken Inasal!
(Source: Bacolod City Public Information Office)