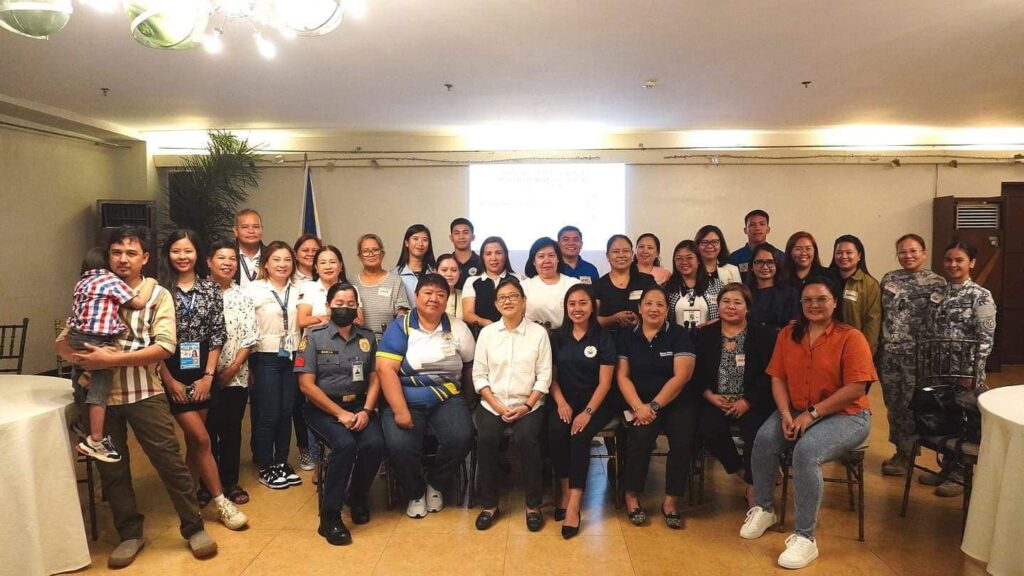 November 14, 2023 – The Local Council Against Trafficking and Anti-Violence Against Women and their Children (LCAT-VAWC) gathered for its 4th Quarter Meeting today at Nature's Village Resort in Talisay City.
The meeting was opened by the Vice-Chairperson of LCAT-VAW Councilor Celia Flor with an in-depth discussion of issues related to VAW-C, emphasizing the importance of working together to make society safer and more inclusive.
The event drew participation from several departments and offices in both the private and public sectors, with the presence of Councilor Simple Distrito, showing a shared commitment to addressing these societal concerns.
The agenda for the meeting had two major points; the first was a discussion of the Anti-Online Sexual Abuse or Exploitation of Children Act (OSAEC Law) Implementing Rules and Regulations (IRR) and the second topic was the proposed activities for the 18-Day Campaign to End Violence Against Women (VAW).
As the meeting concluded, Councilor Flor presided over the adoption of three resolutions that emphasized the importance of stakeholders working together to address the challenges posed by violence against women and children.
(Source: Bacolod City Public Information Office)