Jude Thaddeus "Thaddy" Aliguin Sayson is the youngest among five siblings born to former Councilors and Vice Mayors Jovito "Joving" Hechanova Sayson and Reynalda "Rening" Aliguin Sayson. He is married to Cecilia Francisco Crisol and has five children, namely, Juan Enrique, Jovito Ceasar, Celine and Janine, and Reinald Vitto.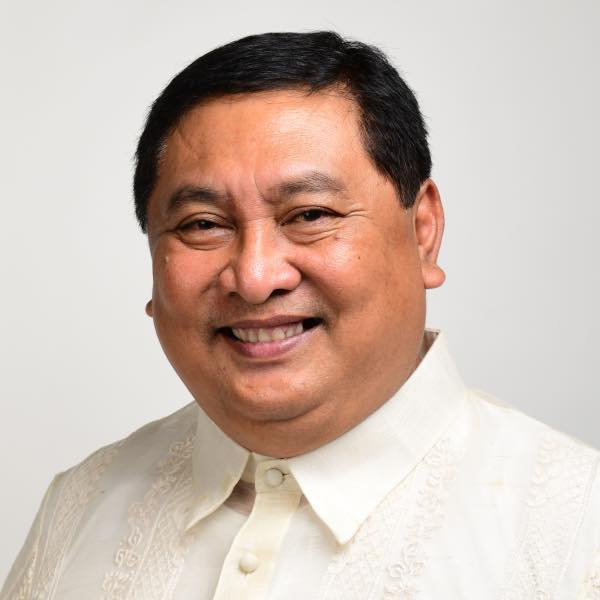 Public Service
Councilor Thaddy has been a public servant for 26 years; first as a Kagawad (1996-1998) then as the Barangay Captain (1998-2001) of Brgy. Sum-ag, before being elected as a Sangguniang Panglungsod Member from 2004 to 2007where he chaired the SP Committee on Urban Poor, Housing and Resettlement, and the SP Committee on Agriculture and Fisheries. He then proceeded to serve the city as a vice mayor from 2007 to 2013. During his two terms as vice mayor, he was elected as the National Vice President of the Vice Mayors' League of the Philippines (VMLP) and as the President for the Visayas Region and the Negros Occidental Chapter (2007-2013) of the VMLP. Additionally, Bacolod City was awarded as the Best Sangguiniang Panglungsod in the Highly Urbanized City Category given by the Departmentofthe Interior and Local Government and the Philippine Councilors League under his term as vice mayor in the years 2010-2013.
Committees:
Committee on Agriculture and Fisheries
Committee on Appropriation and Finance
Committee on Cooperatives and Livelihood Programs
Education
He finished his elementary and secondary education, in 1976 and 1981 respectively, in the Education and Training Center School and University of St. La Salle (formerly La Salle College-Bacolod). He then completed a Bachelor of Science in Applied Economics degree at De La Salle University, Manila in 1984.
Contact Details:
Email Address: bcd.thaddysayson@gmail.com
Landline: (034) 435 3623