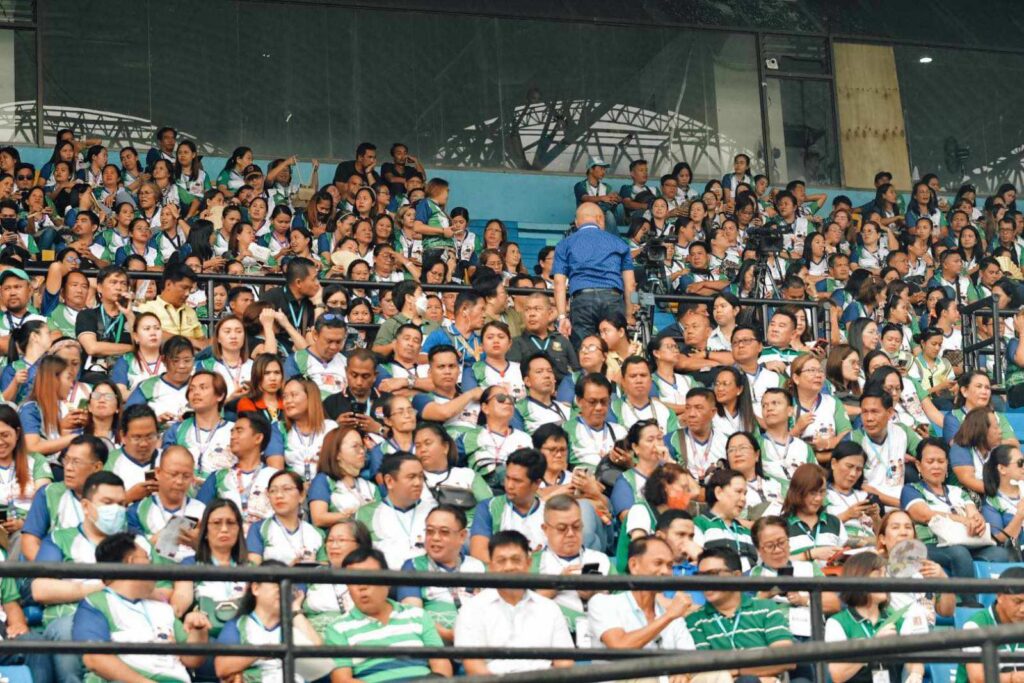 *Bacolod City, Negros Occidental* – On September 8, 2023, a significant event unfolded at the Panaad Park and Stadium as Vice President and Secretary of the Department of Education, Sara Duterte, along with Senators Imee Marcos and Francis Tolentino, graced the National Teacher's Month Kick-off Ceremony. This event marked the beginning of a month-long celebration dedicated to honoring the dedication and unwavering efforts of our nation's educators.
The ceremony, attended by a multitude of esteemed guests including Governor Eugenio "Bong" Lacson, Mayor Albee Benitez, and local chief executives, resonated with the spirit of appreciation and gratitude for the invaluable contributions of teachers in shaping the future of our country.
Vice President Sara Duterte, in her keynote address, expressed heartfelt gratitude to the teachers who tirelessly devote themselves to the noble cause of nurturing young minds. She acknowledged that teachers play an indispensable role in molding the character and intellect of the next generation.
Moreover, VP Sara emphasized the need to provide support, resources, and recognition to the teaching profession and she pledged to work collaboratively towards policies and initiatives that enhance the welfare and professional growth of teachers across the nation.
The National Teacher's Month opening ceremony was a fitting tribute to the selfless individuals who dedicate their lives to education. As the month-long celebration unfolds, it serves as a reminder to all of us to express our appreciation and support for the educators who continue to shape the future of our nation.
(Source: Bacolod City Public Information Office)