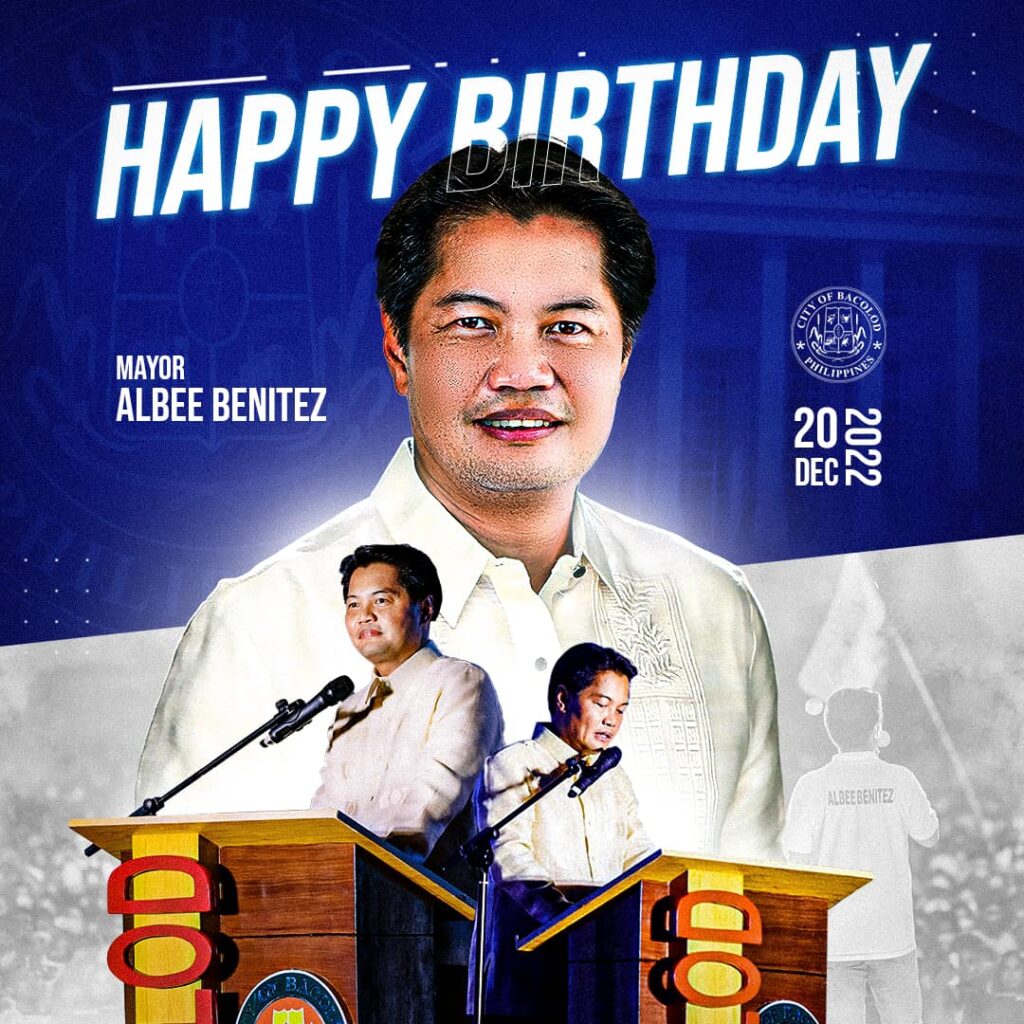 You lead the way and light up the path for all of those who follow you.
We want to thank you for all your hard work and we want to let you know how much we appreciate the changes you have made and will be making for the City of Bacolod.
Happy Birthday Mayor Albee Benitez! God Bless you!