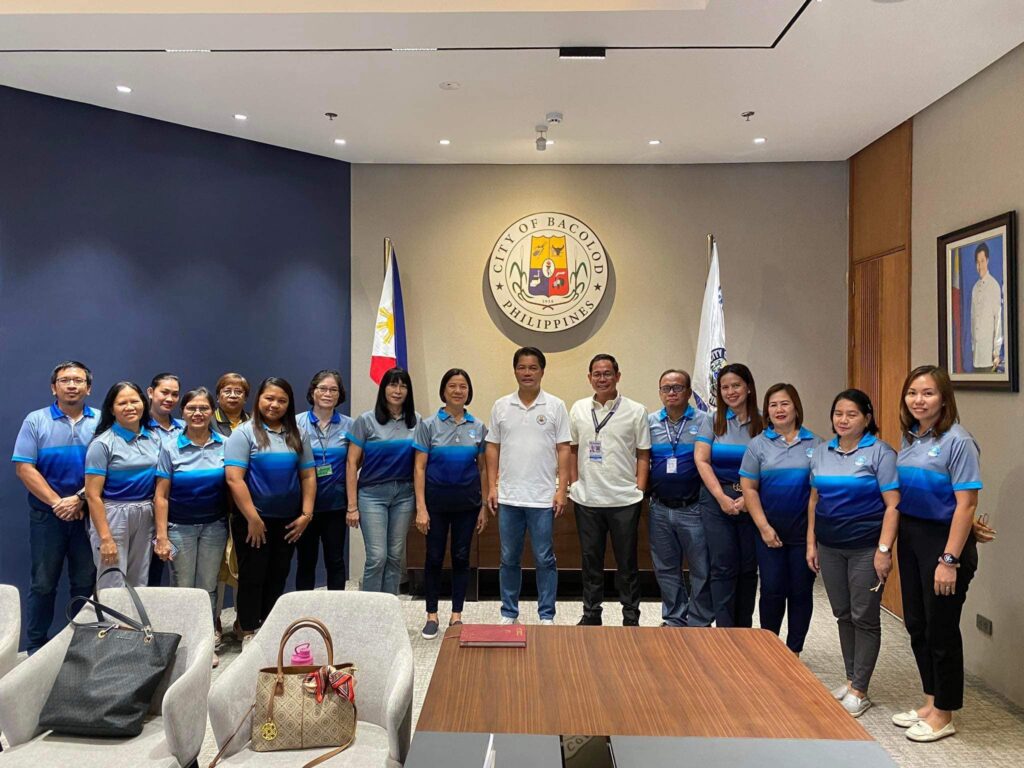 September 11, 2023- The City of Bacolod recently participated in the nationwide celebration of the 123rd year of the Philippine Civil Service Month, with the theme "Transforming Public Service in the Next Decade: Honing Agile and Future-Ready Servant Heroes" during the flag ceremony, earlier at the Bacolod City Government Center Ground.
During this event, the Civil Registrar Office received recognition and a plaque. The ceremony also featured Atty. Philip Bernard Capadosa, Director II of CSC Negros Occidental, as a resource speaker.
Following the flag ceremony and recognition, the Negros Occidental Council of Human Resource Management Practitioners, along with Atty. Philip Bernard Capadosa, paid a courtesy visit to Mayor Albee Benitez.
During this visit, Mayor Albee warmly welcomed the council to Bacolod's new City Mayor's office.
To acquaint the council with the new office, Mr. Erman Aguirre, Head of the Human Resource Department, led an enjoyable mini-tour.
This celebration showcased Bacolod's commitment to advancing public service and fostering collaboration between government agencies.
(Source: Bacolod City Public Information Office)