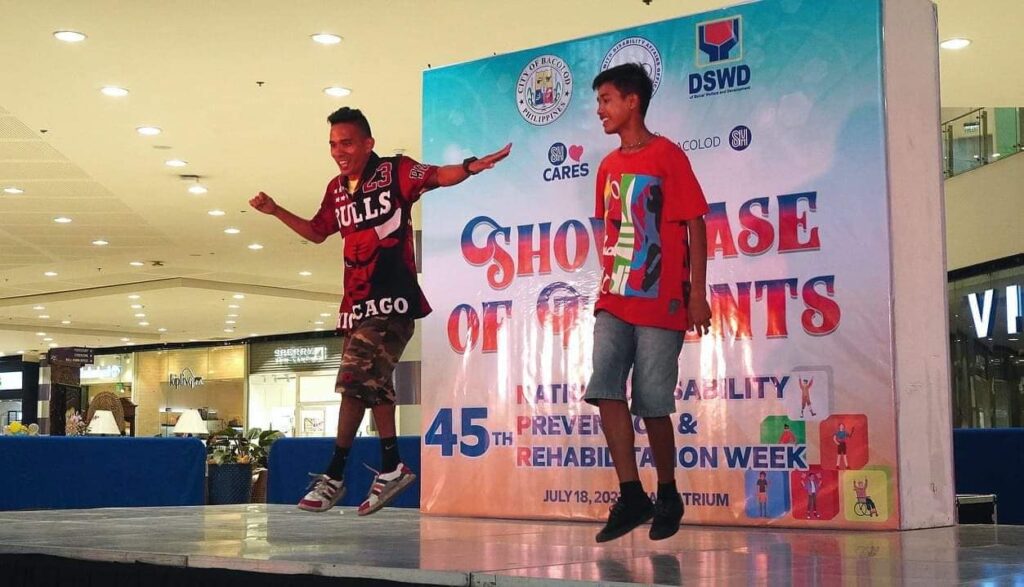 July 18, 2023- In celebration of the 45th National Disability and Prevention and Rehabilitation (NDPR) Week, the Angel Walk and Showcase of Talents took center stage at the SM City Main Atrium. The event aimed to raise public awareness about the issues and challenges faced by Persons with Disabilities (PWDs) and promote inclusivity and accessibility for a sustainable future where no one is left behind.
Headed by the Disability Affairs Officer IV of DSSD-PDAO Ms. Alma D. Gustilo, President BIFPA Mr. Emmanuel Cañada with the presence of Councilor Em Ang, City Councilor and Committee Chair on Social Services & PWD Councilor Simple Distrito, Executive Assistant IV Ms. Lea Carmela Bantug-Zayco, Atty. Caesar Distrito, SM Mall Manager Ms. Julia Javellana, along with the representatives from different PWD associations across 30 Barangays, were present to show their solidarity and commitment to the cause.
Among the remarkable talents featured were Carl Malone and Ms. Annie Rose Rivera Britania, who proudly represented the city of Bacolod. Special Numbers from Dance Interpretation Deaf Dance Culture, Handumanan SPED Vanessa Cabugnason, Sum-ag Elementary SPED, Rosalie Dequiña of Brgy. Mansilingan, Brgy. 6 Dance Number, Brgy. Banago Dance & Rap and Happy Beginners.
Their performances not only showcased their exceptional abilities but also served as a testament to the resilience and determination of PWDs in overcoming obstacles. The event provided a platform for these individuals to shine, inspiring others with their achievements and breaking down societal barriers.
(Source: Bacolod City Public Information Office)