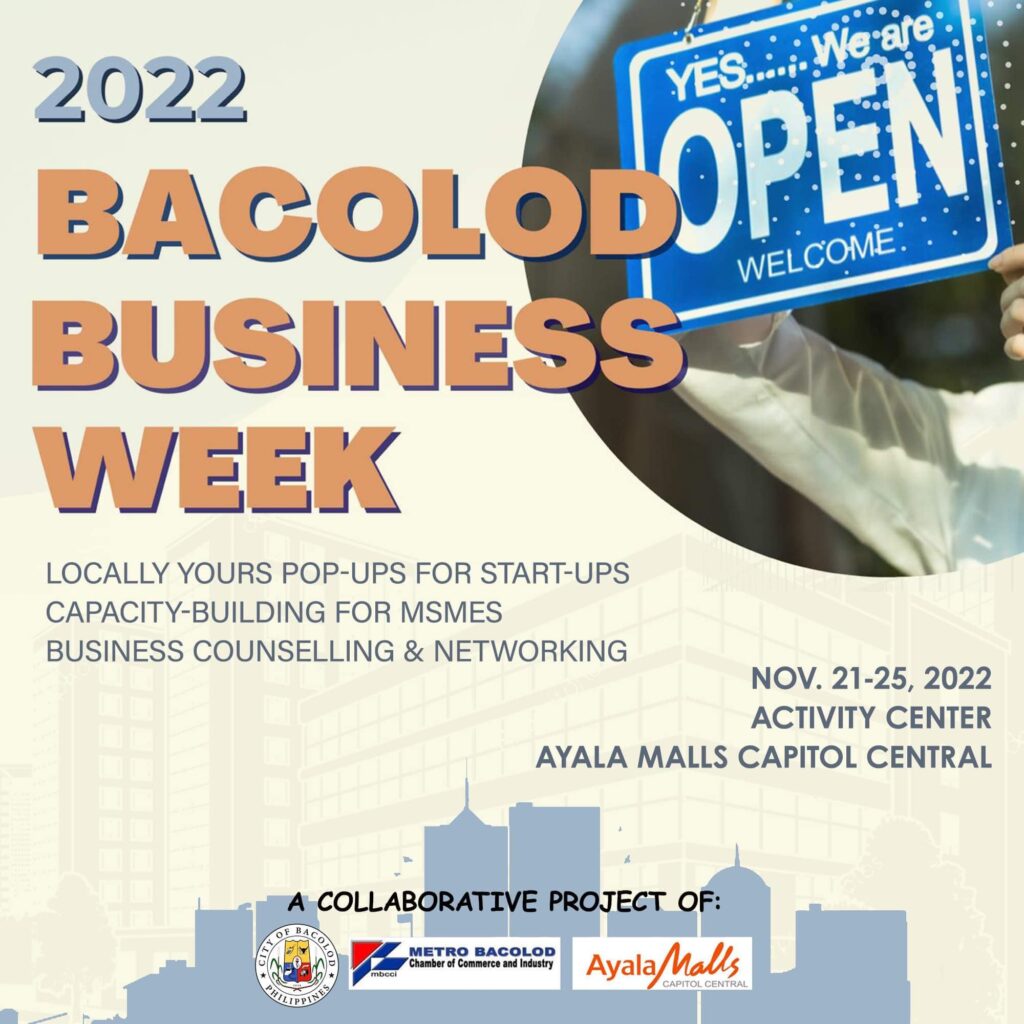 In celebration of the 2022 Bacolod Business Week, the City Government of Bacolod through its Bacolod Business Development and Promotions Center in partnership with the Metro Bacolod Chamber of Commerce and Industry and Ayala Malls invite you to the following events and learning sessions:
"Access to Finance through Rise UP Program" with the Department of Trade and Industry-Small Business Corporation on
November 25, 2022 at 2PM
Orientation on Food Safety with Department of Science and Technology on Nov. 23,2PM
Social Media for Businesses 101 on Nov. 24,2PM
Venue: Activity Center, Ayala Malls Capitol Central.
You may call our office at tel. no. 09106620390 to reserve a seat.
Thank you and we look forward to learning with you.
(Source: Bacolod City Public Information Office)