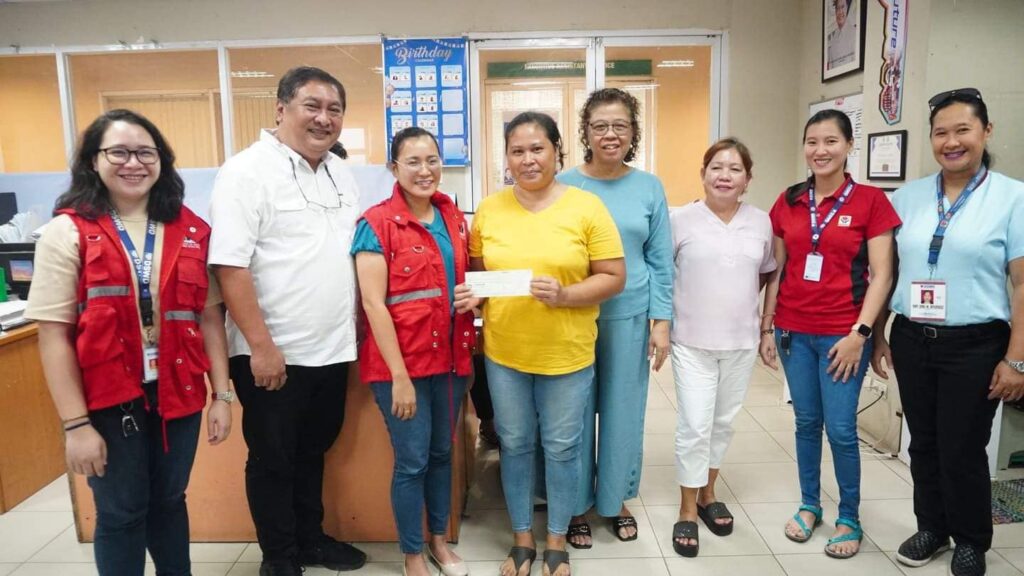 August 3, 2023- The Department of Social Welfare and Development successfully conducted a sustainable livelihood program (SLP) cheque distribution to three beneficiaries with the valuable support of the Department of Social Services Development (DSSD).
Graced by the esteemed presence of Councilor Thaddy Sayson, City Government Assistant Department Head II, OIC Ms. Sally Abelarde, and Project Development Officer II Ms. Geljane Premacio, and Ms. Ma. Althenee Arante.
The first beneficiary, Mabandata 110 Unload Association, received a cheque worth Php 450,000.00, intended to establish an enterprise in beverage wholesaling and retailing.
The second beneficiary, South Women's Association, was granted Php 420,000.00 to support their mushroom production project.
Lastly, the Mainuswagon Mavistafehan Association received Php 375,00.00, empowering them to venture into the frozen food retailing business.
These grants aim to uplift and empower local communities, fostering sustainable economic growth and development.
As part of the program's unique approach, an additional grant will be provided to the beneficiaries if they can sustain their livelihood for 3 years.
The SLP cheque distribution has proven to be a valuable avenue for empowering communities and fostering economic growth. These funds will undoubtedly contribute to the growth and success of the beneficiaries' respective livelihood ventures, making a positive impact on the local economy and the lives of those involved.
(Source: Bacolod City Public Information Office)