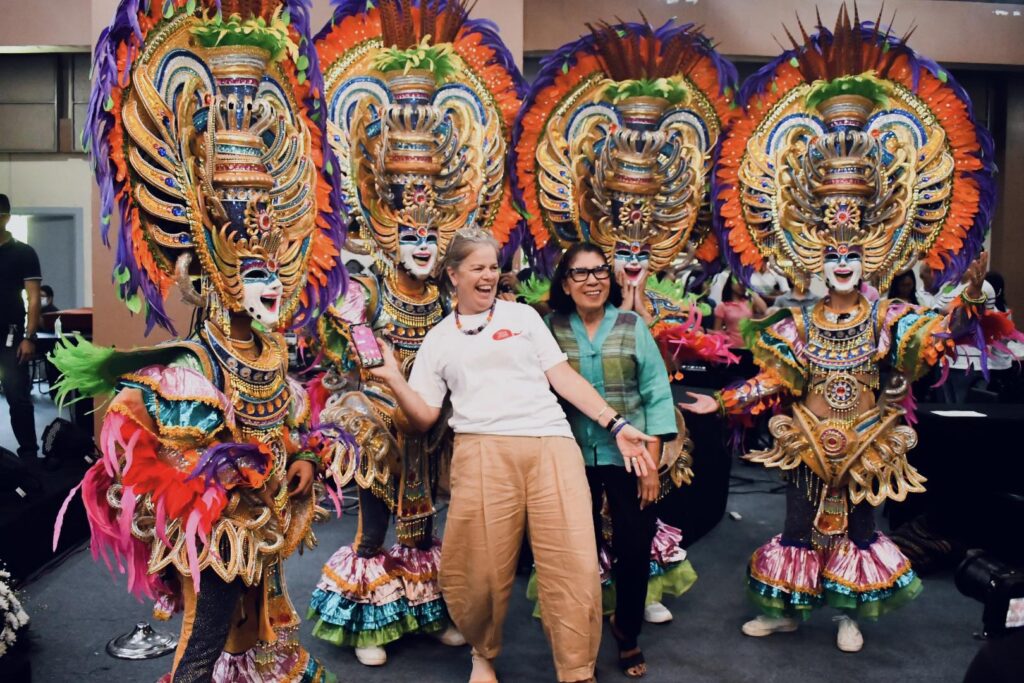 November 15, 2023- Mayor Albee Benitez attended the opening of the 16th Negros Island Organic Farmers Festival and 1st Terra Madre Visayas, marking a significant moment for sustainable agriculture.
The event kicked off with a warm welcome from Hon. Eugenio Jose Lacson and a video message from Senator Cynthia Villar at the Negros Residences.
Prominent figures like Victorias City Mayor Javier Miguel Benitez, Congressman Kiko Benitez, and Regional Executive Director Mr. Dennis Arpia, Provincial Tourism Officer Woodrow Maquiling Jr. representing Gov. Manuel Sagarbarria of Negros Oriental, voiced their support.
Keynote speakers included Dr. Bernadette San Juan, Director of the National Organic Agriculture Program and Mr. Paolo Di Croce, Director General of Slow Food International, respectively.
Notable personalities present included Ms. Elena Aniere, South East Asia and Pacific Regional Director of Slow Food International, Ms. Reena Gamboa, President of Slow Food Community in Negros Island, and Vice Mayor Henry Carreon of Bayawan City. The event drew participants from LGU Officials and Department & Office Heads, Farmers, Fisherfolks and Livestock Raisers and various Slow Food Communities across the region, emphasizing the festival's widespread impact.
The event drew attention to the importance of sustainable food production and the preservation of culinary traditions.
The attendees were entertained by the Canlaon Pasayaw Dancers and Bacolod Masskara Dancers. The festivities concluded with the launch of Rice Mixed, symbolizing a commitment to diverse and sustainable agriculture.
Terra Madre Visayas, in collaboration with various organizations and leaders, highlighted the significance of such events in shaping the future of our food system. From engaging Food Talks to savoring Taste Workshops and exploring local markets, Slow Food Terra Madre Visayas promises a positive impact on the future of food production.
The event is now officially open and until November 19 at the Provincial Capitol Grounds.
(Source: Bacolod City Public Information Office)